If you read our review of some of the best baseball sunglasses the sport has to offer you will know how highly regarded the Marucci Shield's are.
Founded in 2004, Marucci is a baseball-focused equipment company that mainly produces balls, bats, gloves, and protective eyewear.
The Marucci Shield baseball sunglasses are one of the company's most popular models of sports sunglasses and are often dubbed as one of the best in the sport.
In this article, we'll take a closer look at the Marucci Shield. Should you grab yourself a pair before your next baseball game? Let's find out.
Brief Overview of the Marucci Shield Baseball Sunglasses
Designed specifically for on-field use, the Marucci Shield is engineered with baseball players in mind.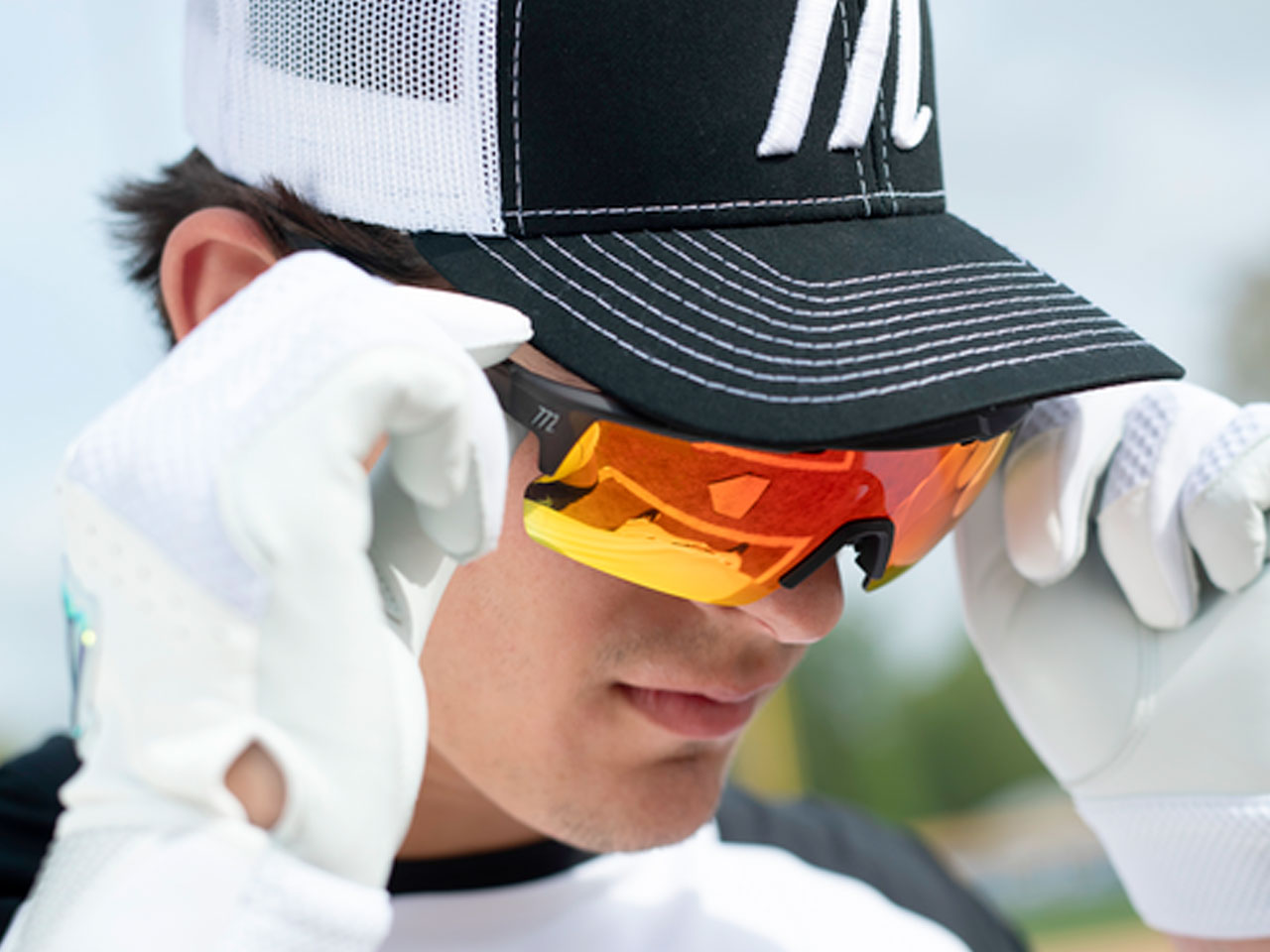 With lenses made by Carl Zeiss Vision, the Marucci Shield offers improved visibility, enhanced clarity, and balanced color perception—-all of which are immensely valuable during baseball games.
The Marucci Shield isn't as well-known or talked about as Oakley sunglasses, which is frankly a shame. It has everything you need in sport-specific performance eyewear and more at an affordable price. 
Pros
Impact protection

 

Scratch-resistant Ri-Pel lens coating

 

Interchangeable nose bridge and temple components

 

Anti-fog ventilation

 
Cons
Too large for young baseball players
Features Worth Mentioning
Marucci brought their A-game when they designed the Shield. Here are some of the most notable features worth your attention:
Impacto Lens Technology
Marucci Shield's lenses are made from impact-resistant thermoplastic grade material, which features excellent scratch resistance thanks to its Ri-Pel hard coating. They also repel dirt, oil, and water, so you can use them even when it's raining on the field.
Full UV Protection
The Marucci Shield features a DuraVision technology that exceeds today's standards of UV protection. It reduces the sun's lateral glare and blocks harmful rays of up to 400 nm.
Excellent Peripheral Vision
Thanks to its fully compensated optical design, the Shield offers users excellent peripheral vision. It allows you to see everything around you without having to turn your head, which is essential for optimal baseball performance.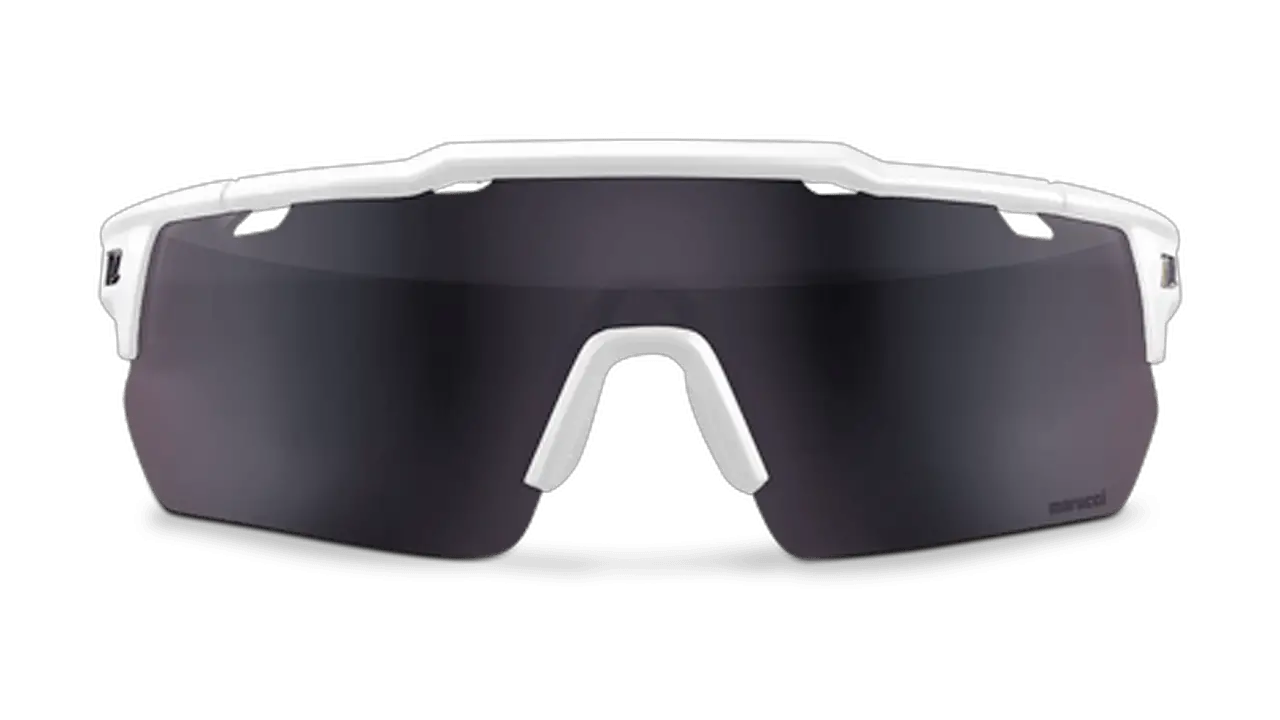 The violet base lenses allow players to track the ball in all lighting conditions as it delivers maximum color contrast for the brightest field of vision.
Secure Fit
Baseball players move all the time, so they need a pair of sunglasses that perfectly fit the face.
The Marucci Shield delivers fantastically in this aspect, as it comfortably fits underneath the baseball hat and on top of the bill. 
Even when you run, slide, or move unprompted, the sunglasses will stay on your face without moving or wobbling. Although tight, the fit doesn't interfere with the sunglasses' comfort. 
For added personalization, it features an interchangeable nose bridge and temple components to increase the eyewear's grip as you deem fit.
Marucci Shield vs. Tifosi Aethon
Unlike the Marucci Shield, which is designed specifically for baseball players, the Tifosi Aethon is made for cyclists. However, this doesn't mean baseball players can't use it. It's functional enough to use on the field without hindering performance.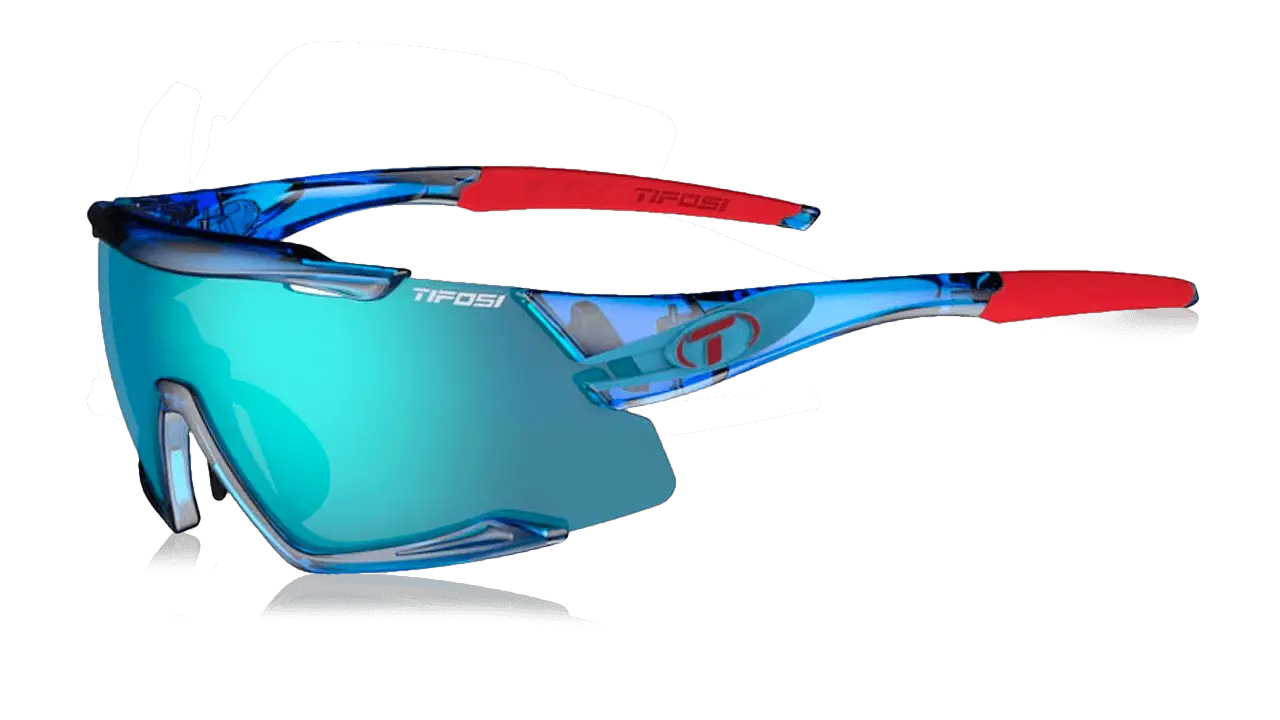 The Tifosi Aethon features a semi-rimless design with tall lenses and a grippy removable brow bar. 
But although it's just as comfortable as the Marucci Shield, it doesn't really do well in terms of fit. The awkwardly large nosepiece shows too much of the lower strike guard, which can be distracting on the field.
Even if you manually adjust the nosepiece, the strike guard still feels a little too thick.  The Marucci Shield doesn't have this problem.
Nosepiece aside, the Tifosi Aethon is fantastic eyewear for its price. It features UV protection, impact protection, and clear, sharp lenses.
Conclusion
The Marucci Shield are high-quality sunglasses that comes at an extremely competitive price. It features impressive engineering and fantastic design. It's definitely worth a position in the "best of" category.