The Oakley Radar EV Path sunglasses are often praised for their on-field performance and supreme durability, so much so that they are dubbed as the "gold standard" in sport-specific performance eyewear.
But are they really worth all the hype? 
In this article, we delve into the good and the bad of the ever-loved Radar EV Path, and how it compares to the Flak 2.0 XL.
Brief Overview of the Oakley Radar EV Path
When it comes to sport-specific eyewear, the Oakley Radar EV Path has it all: excellent optics, UV protection, impact protection, and superior clarity.
It's Oakley Radar at its finest, so it's no surprise that it is one of the brand's most popular sports eyewear of all time.
For baseball players, the EV 'Extended View' Path is a pleasure to use. Its Prizm Outfield lenses are designed to reduce the glare of the sun and other bright light conditions, which is essential on the field.
Moreover, it features an anti-slip unobtainium nose and earpieces that increase grip with sweat.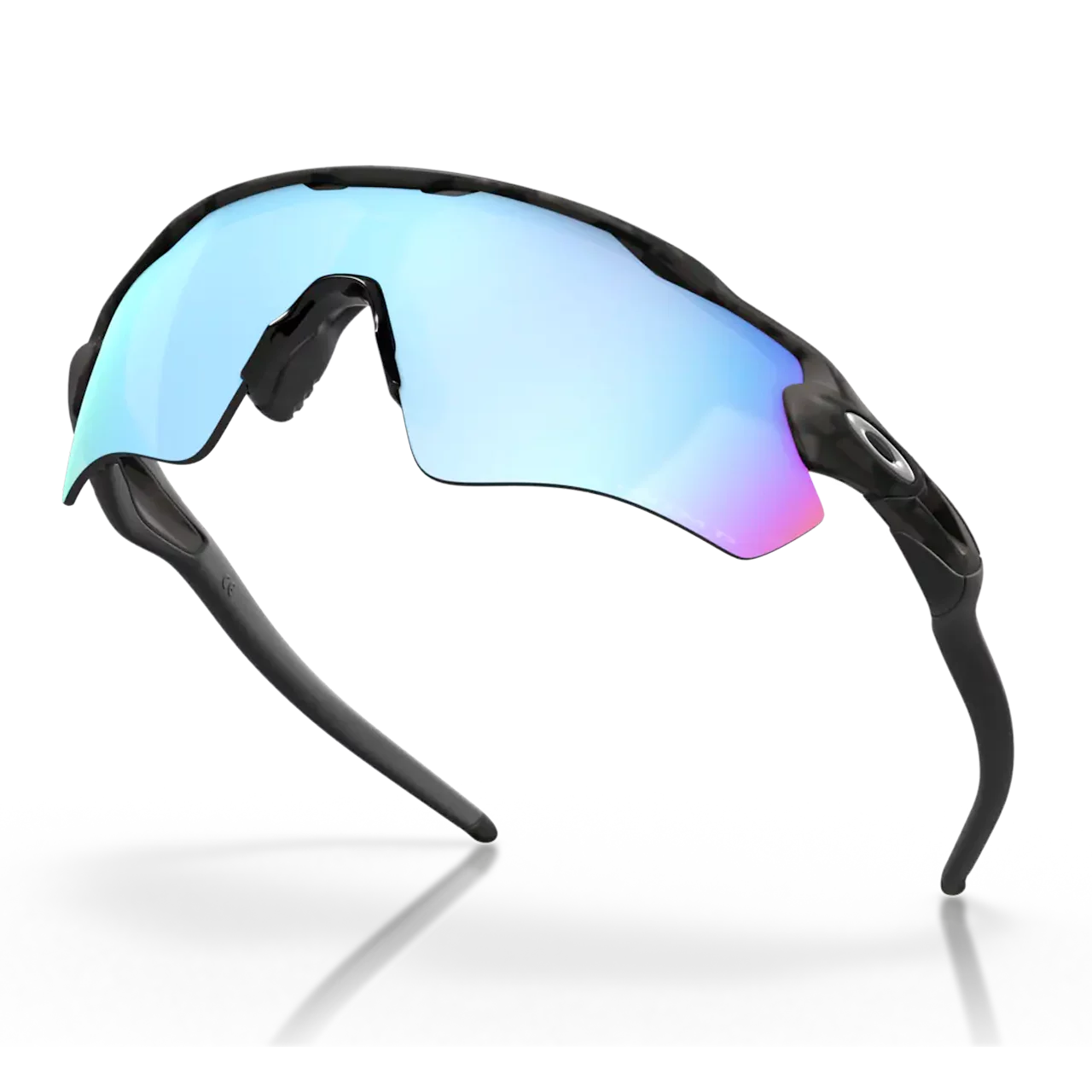 The lenses on the EV Path are large but not overly so. Thanks to its wide range of coverage, players won't experience any gaps or blind spots even when they're in a head-down position.
All in all, the EV Path is an excellent option for professional and semi-professional baseball players. Although fairly expensive, it's worth the investment.
Plus, with over 22 colors to choose from, there's an option for everyone.
Pros
Large viewing range
Plutonite lens adds extra durability

 

Fantastic UV protection
Secure fit

 

Ultralight design
Cons
Earpieces are a bit too long, which may interfere with a baseball hat or helmet

 
Features Worth Noting
There's a ton of things to love in the EV Path, but here are its most notable features: 
Photochromic Lenses
Built with High Definition Optics (HDO) technology, the EV Path features photochromic lenses that transition from clear to dark whenever exposed to UV light.
They automatically reduce the glare of the sun or stadium spotlights, allowing players to see the ball and field more clearly. 
Impact Protection
In a sport that deals with balls traveling at high velocities, the EV Path's supreme impact protection is a lifesaver (literally).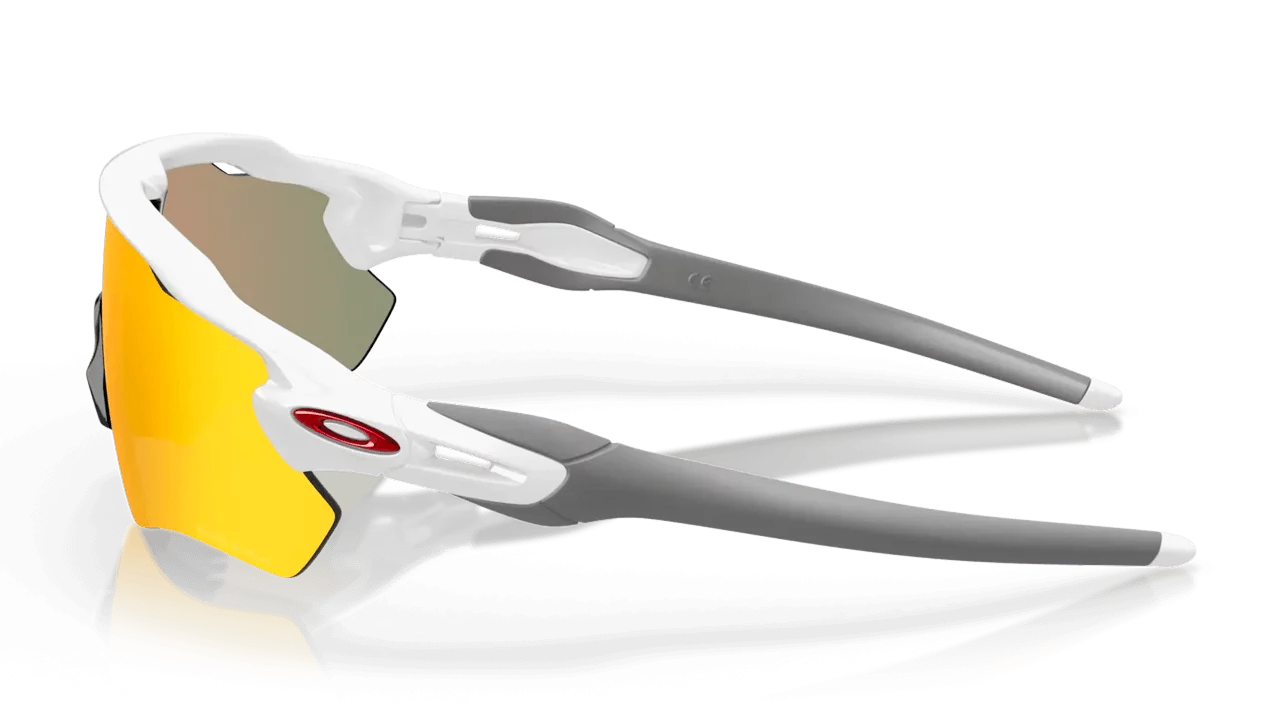 To guarantee utmost protection under the demanding conditions of baseball, EV Path lenses are tested under extreme mass and high-velocity circumstances. 
Made of purified polycarbonate, the EV Path's Plutonite lenses make it one of the most durable baseball sunglasses on the market—the perfect choice for baseball players.
Brilliant UV Protection
Baseball players spend the majority of their time practicing and playing under the harsh glare of the sun. Unlike other baseball sunglasses that only offer partial UV protection, the EV Path protects the user's eyes from all types of UV rays.
If you'd like to learn about some other great
baseball sunglasses
check out our
review of 6 more
.
Secure Fit
The EV Path is immensely comfortable. At only 30 grams, it practically weighs nothing at all. You can run, jump, slide, and strike without the sunglasses falling or wobbling on your face. 
The length of the EV Path's earpieces is a bit too long, though, which may interfere with a baseball hat or helmet. It's a known problem with Oakley's sports sunglasses, so it's unfortunate that the manufacturers have yet to address it. 
Oakley Radar EV Path vs. Flak 2.0 XL
The Oakley Radar EV Path and the Flak 2.0 XL share several similarities. 
Like the EV Path, the Flak 2.0 XL optimizes HDO technology to improve the user's peripheral view. It also performs smashingly under extreme high mass and high-velocity circumstances.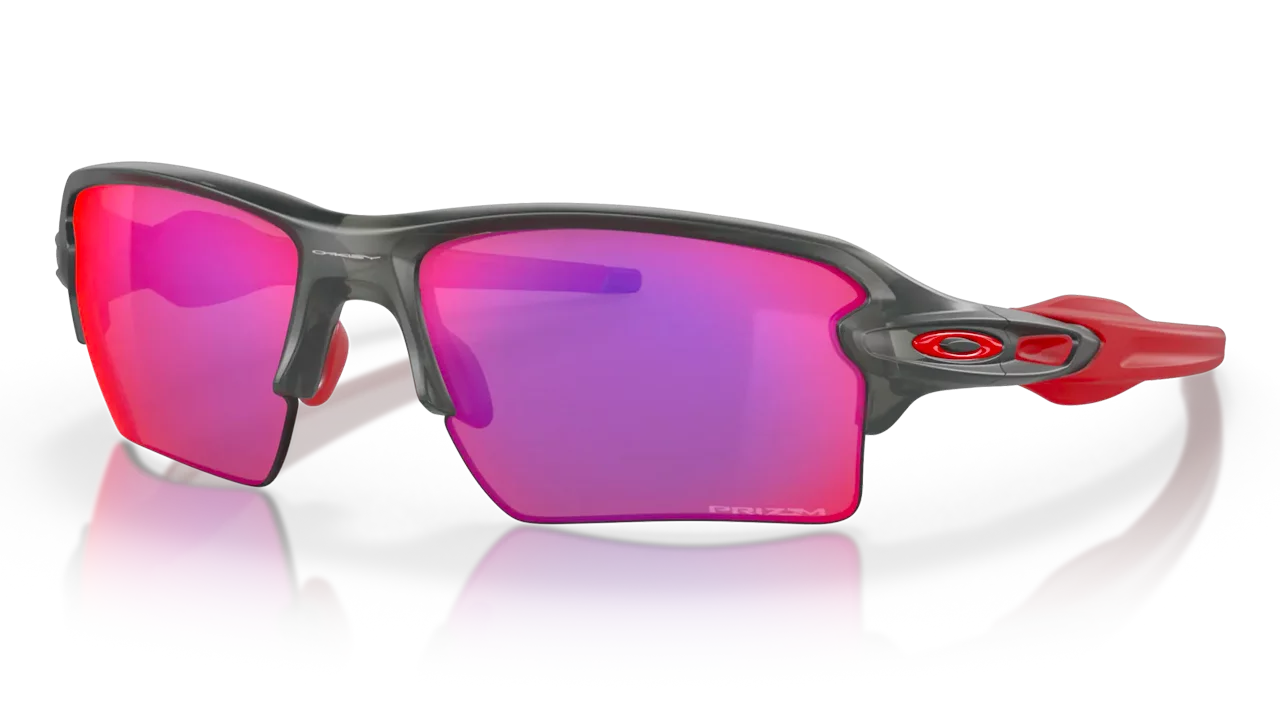 However, unlike the EV Path, the Flak 2.0 XL only features a standard-sized frame with a decently enhanced lens coverage.
Compared to EV Path's 22% light transmission, the Flak 2.0 XL only has 15%. This means that the EV Path works better in strong light conditions than the 2.0 XL.
Conclusion
The Oakley Radar EV Path is one of the best sports sunglasses out there. It's comfortable, secure, and durable, equipped with light-adjusting photochromic lenses and UV-light protection.
If money isn't a concern, you should absolutely get yourself a pair.