In 2015, Oakley released the new-and-improved version of the Flak Jacket XLJ: the Oakley Flak 2.0 XL.
Upon its inception, the Oakley Flak 2.0 XL quickly became one of Oakley's top-rated baseball sunglasses. It has everything you need in a pair of sports sunglasses: it's durable, lightweight, and grippy without it being uncomfortable. Plus, it looks fantastic!
In this review, we're going to take a look at the Oakley Flak 2.0 XL. Is it really worth the cost? Let's find out.
Brief Overview of the Oakley Flak 2.0 XL
Available in 29 different colors, the Oakley Flak 2.0 is designed to impress in both appearance and performance. Its durable yet lightweight design makes Oakley Flak 2.0 more than suitable for the tough conditions of the baseball field.
Compared to most Oakley sports sunglasses, like the ever-popular Oakley Radar EV Path (See our Oakley Radar EV Path Review) and the Oakley Jawbreaker, the Oakley Flak 2.0 XL has two lenses rather than one. Some users find the dual-lens design annoying, but some actually prefer the coverage and visibility it brings.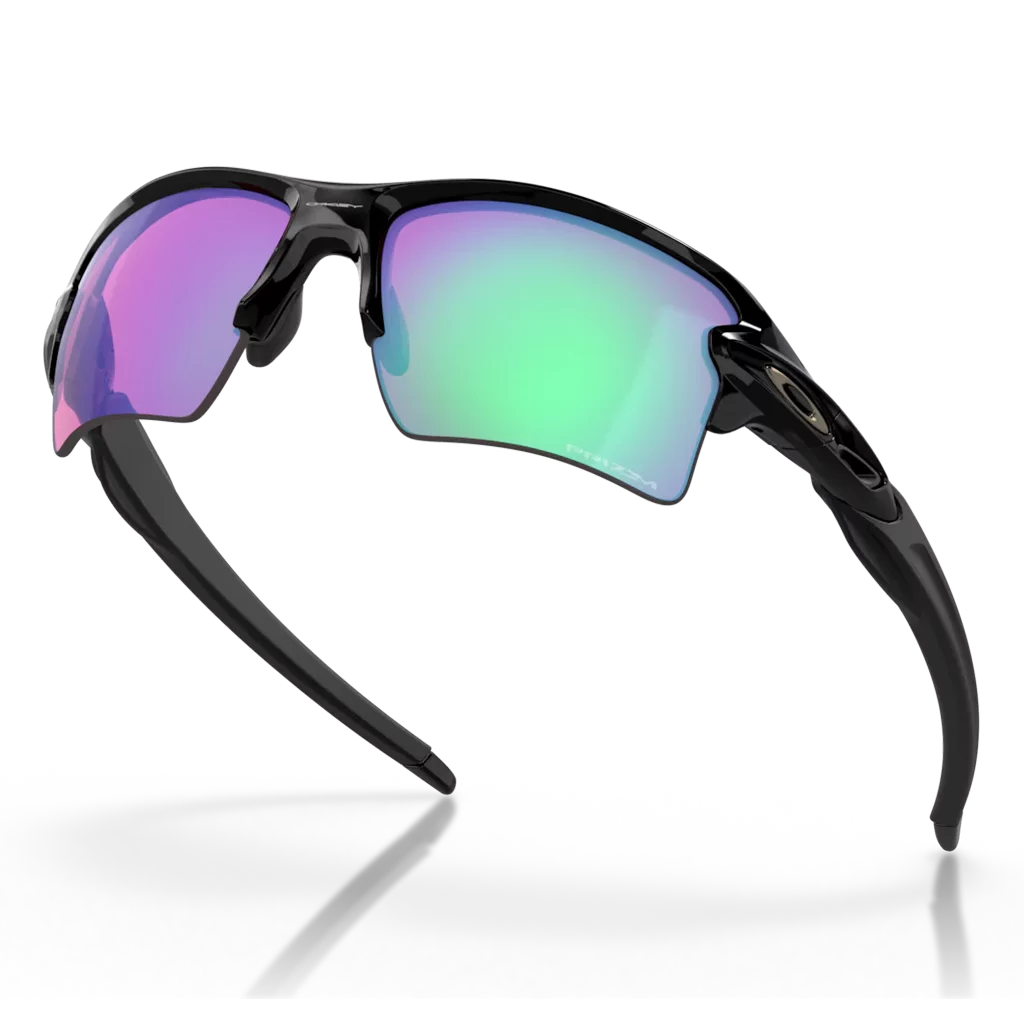 The Flak 2.0 XL has a standard-sized frame with decent lens coverage. Like most Oakley products, it features the company's patented High Definition Optics (HDO) that ensures clarity from any angle through vision optimization.
The 2.0 XL's curvature extends the user's peripheral view, giving them needed side protection against the sun. Its semi-rimless frame prevents the disruption of downward vision.
Pros
Lightweight design
Lens curvature optimizes peripheral vision
Plutonite lenses deliver 100% protection from UVA, UVB, UVC light
Unobtainium nose pads and ear stems for an optimal grip
Lens coating repels water, oils, and dust
Three-Point Fit System for increased comfort
Cons
Doesn't fit slim faces very well
Features Worth Noting
The Oakley Flak 2.0 XL is nearly-perfect in almost every aspect, so it's no wonder it's the preferred sports sunglasses by most baseball players. Here are some of the biggest features worth noting in the Oakley Flak 2.0 XL:
Impact-Resistant Eye Protection
Like most Oakley sports sunglasses, the Oakley Flak 2.0 XL is designed with impact-resistant Plutonite lenses, which are made with purified polycarbonate. The lenses won't break under extreme mass and velocity situations, which makes the 2.0 XL, quite literally, a lifesaver.
The Flak 2.0 XL's contoured design also keeps wind and dust out of your eyes, which is important for when you're aiming for a home run.
The only problem here is that the Flak 2.0 XL is available in only one "standard" size. While it fits medium-sized faces like a dream, the same can't be said with slim and wide faces.
Luckily, Oakley gives you the option to customize their sunglasses, but you'll have to pay a little extra.
Lightweight Comfort
When it comes to comfort, the Flak 2.0 XL is second to none.
To keep the frames in place, the 2.0 XL is equipped with an unobtainium rubber material on the temple arms and nose pads. The unobtainium rubber prevents the baseball sunglasses from slipping or falling from your face. The more you sweat, the tackier and stickier it gets. This might sound uncomfortable, but it's actually not.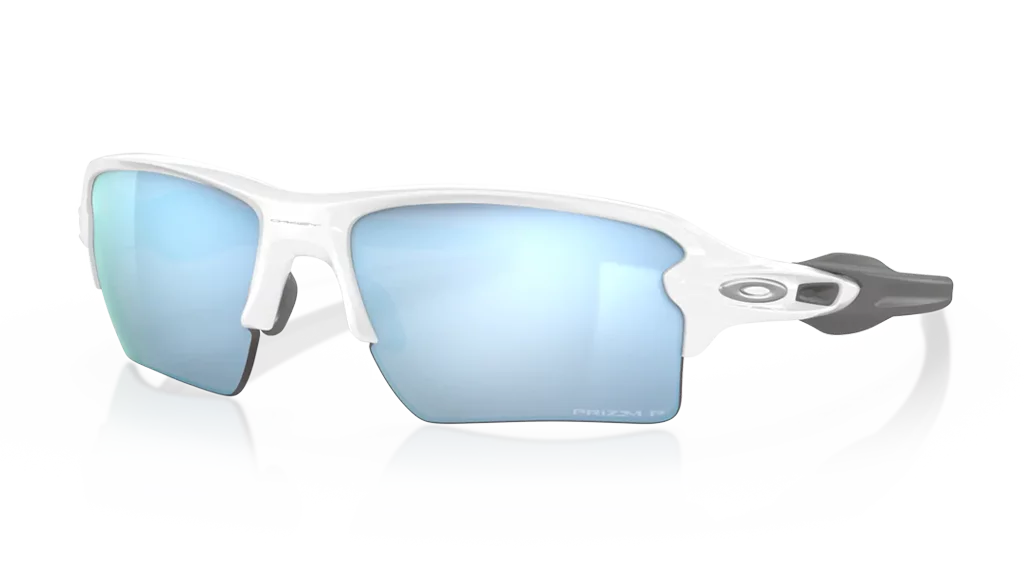 Furthermore, the nose pieces spread the pressure evenly on your face, so you don't have to deal with hot spots when wearing them all day.
Brilliant UV Protection
The Oakley Flak 2.0 offers full UV protection and blocks 100% of the sun's UVA, UVC, and UVB light. This not only makes it easier to play in the field under the glaring sun, but it'll also increase the longevity of your eyes.
Oakley Flak 2.0 XL vs 100% Speedtrap Sports Sunglasses
The Oakley Flak 2.0 XL and the 100% Speedtrap Sports Sunglasses share a number of similarities.
For one, they're both made with lightweight high-impact polycarbonate. They also feature 100% UV protection and scratch-resistant lens coating that repels oil and water.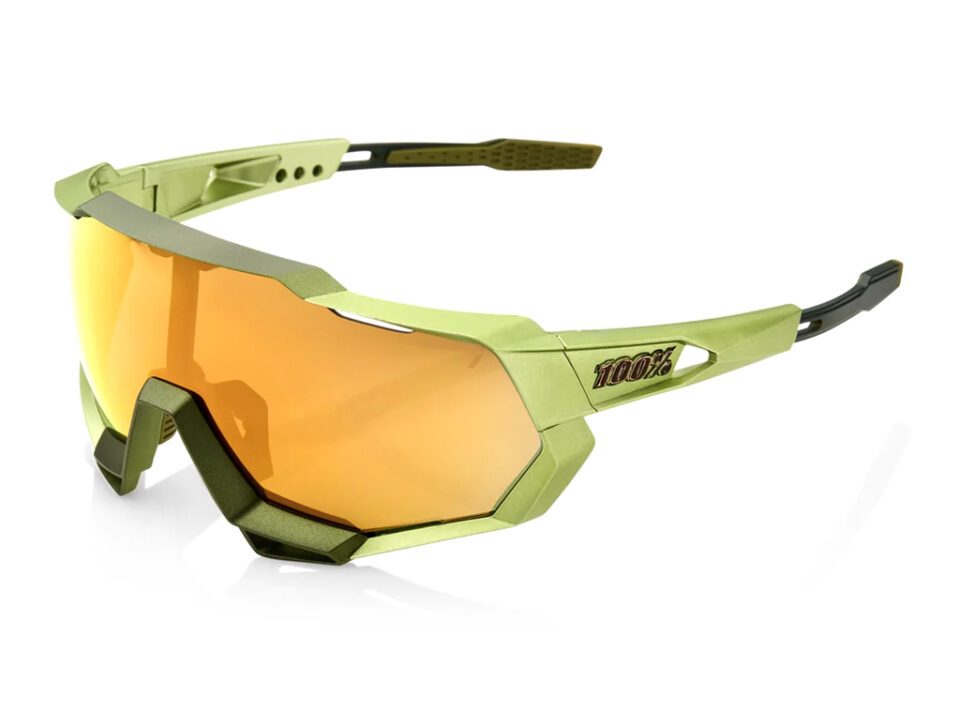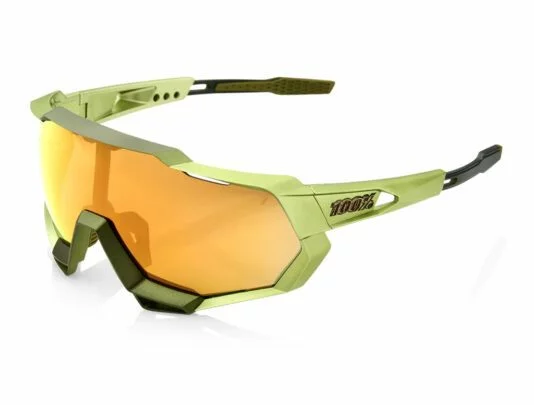 But unlike the Oakley Flak 2.0 XL, the 100% Speedtrap is designed with a quick-release lens system and three-way adjustable temple tips, which many find more convenient. It uses a stabilizing clip to hold the lens in place, which therefore makes replacements and adjustments an easy affair.
Conclusion
The Oakley Flak 2.0 XL is not only aesthetically pleasing but also immensely functional. Although it isn't cheap, it works quite well for baseball. Since it's so durable and comfortable, you likely won't replace them any time soon, making it a great value purchase.