Cycling is without a doubt one of the most fun experiences one could have. If you love cycling, but suffer from debris or dryness in your eyes, we got you covered.
In this guide, we'll show you what to look for in cycling sunglasses, as well as our top suggestions.
Before choosing your sunglasses, let's get to know what qualities a good pair of glasses should have.
What to Look for When Buying Cycling Sunglasses
There are four main things you want your cycling glasses to have.
Protection
The safety element is always the most important element. Your cycling sunglasses should be strong enough to protect your eyes.
Falling while cycling isn't the only danger to your eyes. Many cyclists are confident enough of their skills that they don't think they would fall.
This might be true, but there's also the danger of flying debris and small rocks. This debris results from moving vehicles around you, and they're actually more likely to hurt your eyes than if you fall.
Your cycling sunglasses should not only protect you from this but also stay intact while doing so.
Clarity & Contrast
If your cycling sunglasses are safe and sturdy, that's great. But if they blur your vision or distort it in any way, you'll just throw them away.
The quality of the lenses is of utmost importance when buying cycling glasses. Unless you're buying from a trusted brand, it's recommended to test the clarity of the lenses both indoors and outdoors.
Besides being clear, cycling sunglasses are implementing new technologies now, and that's contrast enhancement.
Enhancing the contrast of your vision allows you to distinguish between the colors easily without any more focus than needed. If you fancy that, then check it as well before buying.
Dirt & Water protection
When you're cycling, dirt and water might fly into your eyes for any reason. Even if you're cycling on the asphalt, there's always that puddle of mud here or some water there. It's just bound to happen.
The lenses of your cycling sunglasses should have a hydrophobic coating. Dirt and water particles will slip away from your lenses if they have such a coating.
Nobody wants to constantly wipe their glasses while cycling. It's important to test the dirt and water resistance of your glasses before buying them.
Grip
All of the goodies cycling sunglasses offer are of no use if they fall off your face. Believe it or not, most sunglasses struggle to stay put.
This forces some cyclists with cheaper brands to reserve some of their focus just to maintain their glasses on their faces.
Nobody wants to hold on to their glasses every time the road is a little jumpy. Testing the grip of your cycling sunglasses before buying them is mandatory. 
Our Cycling Glasses Recommendations
Here's the list of our top four cycling glasses. For each pair of glasses, we'll see if it checks our four requirements.
Oakley Jawbreaker cycling sunglasses are fantastic, simple as that. The design is great for a start, and they are very good when it comes to gripping and staying in place. They also come with a rubber frame all around the lenses to absorb impacts should you drop them for any reason.
The contrast and clarity are top-notch, and they're quite easy to remove and replace. They also have different sizes for different fits.
According to Oakley, the lenses were tested under extreme conditions to prevent them from breaking under hard impacts.
The only notable downside of Oakley Jawbreaker glasses is the hefty price tag.
Pros
Optimum eye protection
Advanced lens technology to improve contrast and clarity
High-quality rubber for better grip
Cons
Bolle Lightshifter cycling sunglasses is not a name that you hear too much in the United States. However, it has been in Europe for over 130 years. With that kind of experience, they're certainly delivering.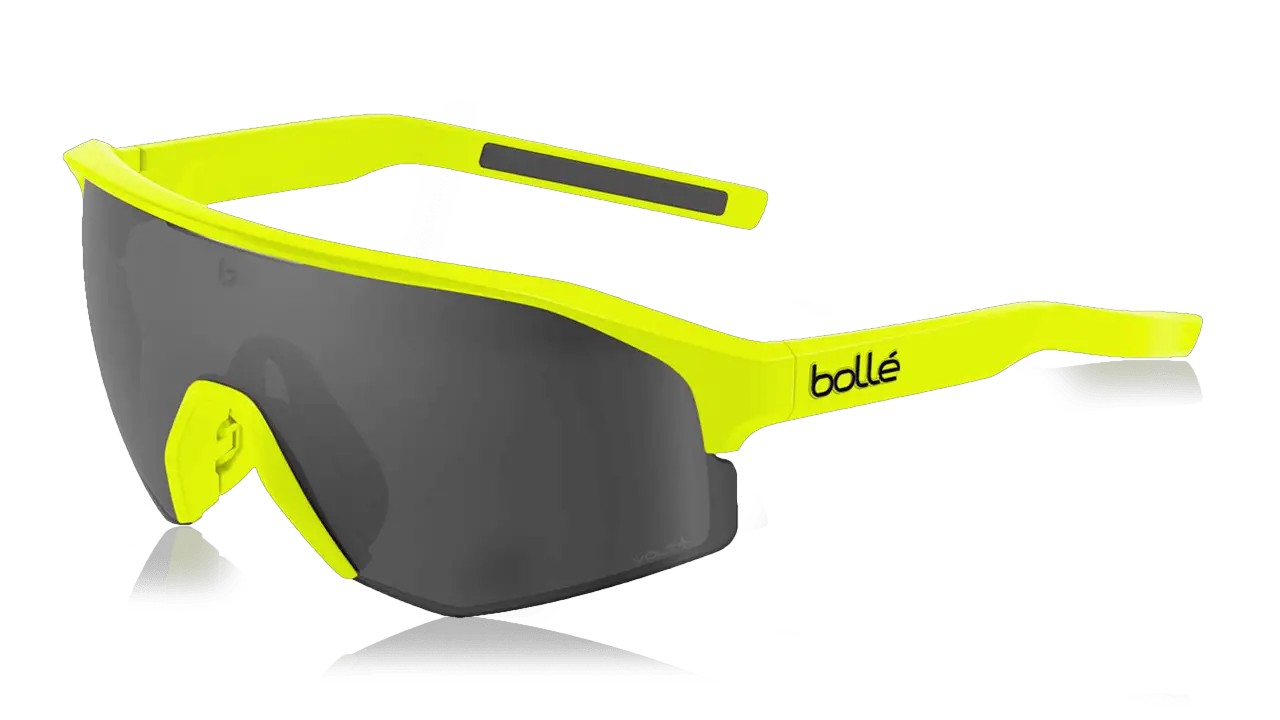 For starters, the lenses have a strong hydrophobic coating that kicks off any water or dirt particles from your vision. They also provide 30 color enhancement and 100% UV protection.
The nose pads are rubbery, and they won't fall off your face. They're also adjustable with a simple click. This is very useful if you feel that the glasses are too close to your eyes or rubbing against your eyelashes.
Bolle Lightshifters come in six different colors and a two-year warranty. Their current downside is that they offer no clear lenses.
Pros
100% UV protection
Hydrophobic coating for water and dirt
Great grip by a rubber coating
Cons
No clear lenses are available
Tifosi Crits are those lightweight, durable, water & dirt resistant, and affordable biking sunglasses that most people can buy. They simply do most of what any cycling glasses would at a good price.
They're made from TR-90, which is a nylon that has a great bending strength. You can rest assured that the frame won't snap on impact.
Additionally, both the arms and the nosepiece are grippy and adjustable. You can fit them perfectly on your face to avoid that common wobbling of cyclist sunglasses.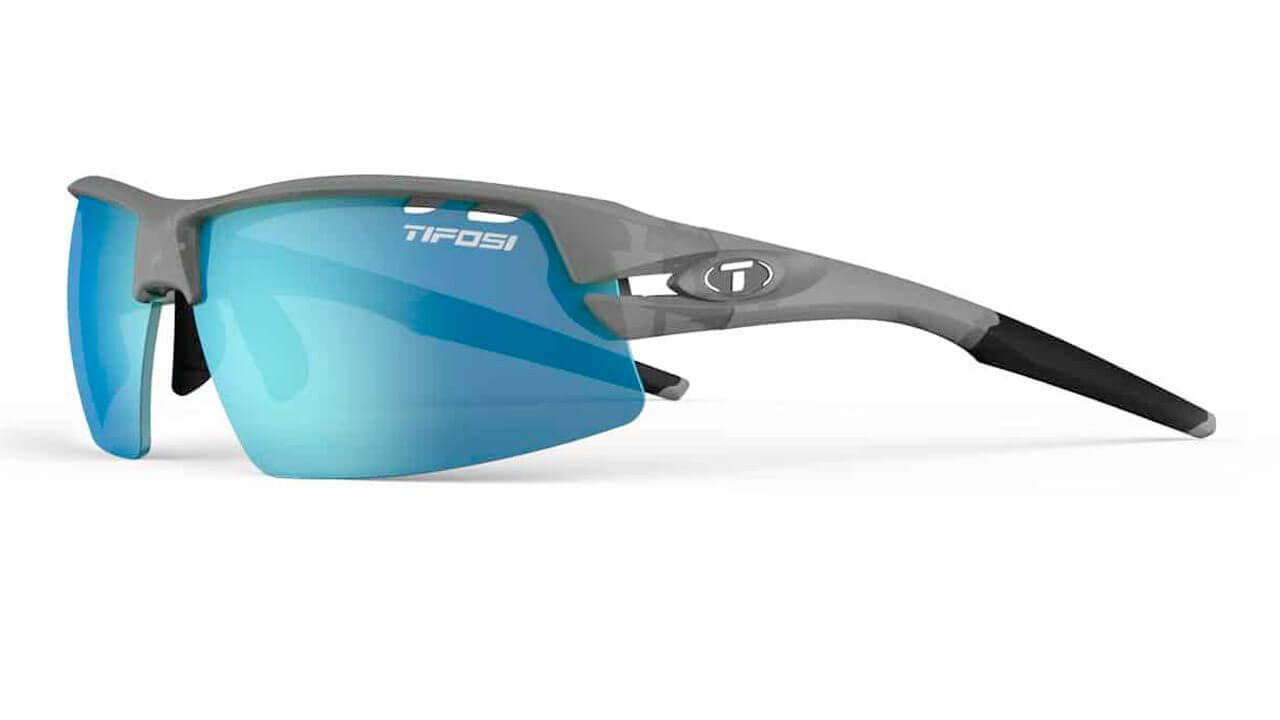 They also offer a reader lens that allows you to look at your phone or your cycling computer and see with ease, but for that, the design is semi-rimless. This makes for a weak point if you drop the glasses and the lenses hit the ground first.
We can sum up Tifosi Crit as follows:
Pros
Tr-90 Nylon provides great bending strength
Great eye protection from water and dirt
Two adjustable pieces for optimum fit
Cons
A weak point in the lower half
100% speedcraft is another biking sunglasses on our list that is made from TR-90 to offer you optimum durability and secure fit.
The lower part of the frame has small air scoops that help with the ventilation without directing the air to your eyes. You'll sweat less and your eyes won't dry.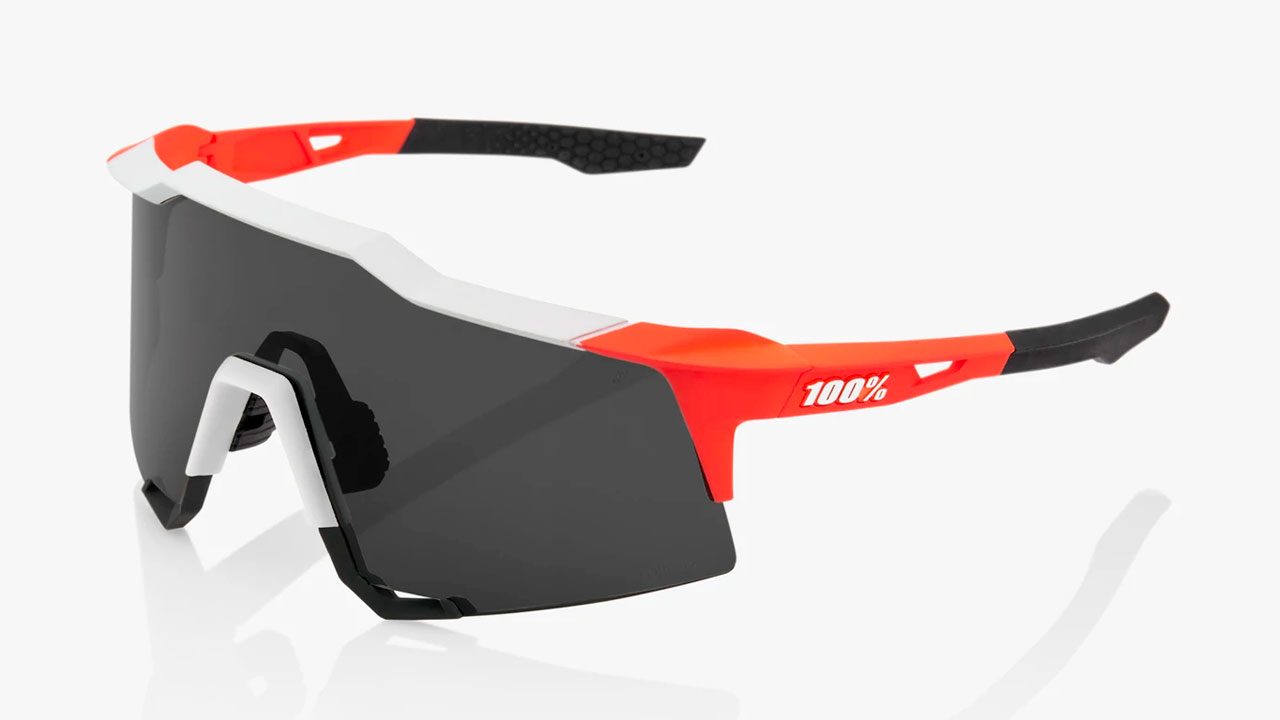 The lenses are made from five bases to absorb impact and maintain protection, and they're curved in a way to provide good visibility. They're also surface treated to repel water, dirt, and even oil.
Unfortunately, though, 100% Speedcrafts are not available in prescription.
Here's our humble summary of 100% Speedcraft:
Pros
Optimum bending strength provided by TR-90 Nylon
Curved lenses provide unobstructed visibility
Good ventilation from designed vents
Cons
Not available in prescription
The Verdict
So, there it is. Everything you need to know about cycling sunglasses before you buy a pair. Safety comes first so it's important to check the durability of both the frame and the lenses.
Coming next are the contrast and clarity, always make sure that you still see as good (if not better) when you put on the sunglasses.