Volleyball is a popular sport among male and female athletes alike. This easy to learn, hard to master sport is simply fun to play and learn.
The amount of thinking, technique, and skill required to transform that impossible ball into a victory is nothing short of astounding.
When you require such a deep level of focus, you'd want to eliminate any possible distractions that can affect your play. This is when volleyball sunglasses come in handy.
Volleyball is often played on the beach where there's a lot of sand, sweat, and water. Not to mention the sea that acts as a giant mirror for sunlight.
To deal with this, there are certain requirements for good volleyball sunglasses.
Today, we'll have a look at four of the best beach volleyball sunglasses that check those requirements. First, however, let's find out what those requirements are.
What to Look for in the Best Beach Volleyball Sunglasses
There are four main things you want your beach volleyball glasses to have.
Frame Durability
Your volleyball glasses should be very durable to absorb those accidental impacts.
Let's face it, in a game where the ball keeps flying around, you will get hit in the face with the ball. It's not a question of if it happens, it's when it happens. 
Having a frame that is both durable and comfortable is one of the main things you should look for in your glasses.
Good Lenses
Another main thing you should aim for is the lenses. Good volleyball glasses should have polarized lenses to reduce the water reflection or "glare."
Additionally, the lenses should provide good color contrast to help you see the movements just a bit better to give you an edge. 
They should also reduce UV light to protect the eyes from continuous exposure to sunlight.
Fitness and Grip
There's no use for volleyball glasses if they fall after each dive. You should be able to perform your maneuvers without having to think about dropping your glasses.
Volleyball glasses should be well fitted on your face while providing a good grip on the nose and the temple area.
This grip is acquired by covering the nose bridge and the frame temples with firm rubber. The more you sweat, the more the glasses will grip.
Dirt and Water Resistance
Without dirt and water resistance, volleyball sunglasses are just sunglasses. It's important for your sports eyewear to prevent water and dirt from accumulating over the lenses.
Good glasses should have a transparent coating film in the lenses to prevent water and any other debris from sticking to the surface.
Check out many of the sunglasses in our best fishing sunglasses article for more high performance, wet-use sunglasses.
This is of prime importance to volleyball players who want to keep their vision clear.
Our Volleyball Sunglasses Recommendations
Here's our list of the best four volleyball Sunglasses. For each pair of glasses, we'll see if it checks our requirements 
Oakley Turbine
Oakley glasses hardly need introductions. Oakley Turbine volleyball sunglasses offer optimum sun, sand, and wind protection.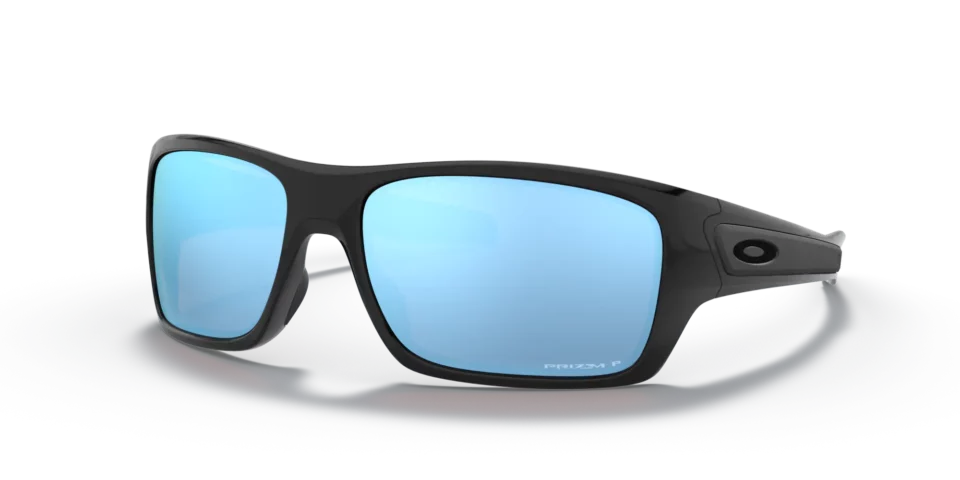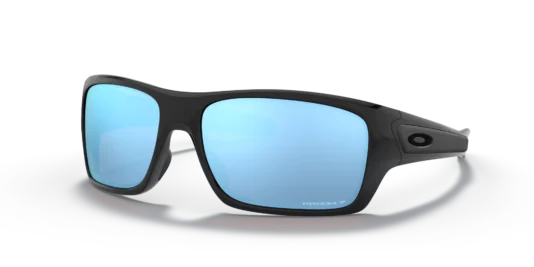 The lenses are coated with a transparent film to prevent water from sticking to the surface, while the frame is made from a lightweight and highly durable material to reduce impact. 
The frame is also covered with gripping rubber at the nose bridge and under temple arms. This provides a gripping action on those nose and temple areas to keep the glasses in place.
Here's our summary of the pros and cons of Oakley Turbine volleyball glasses:
Pros
Extremely sturdy
Optimum impact resistance
Reliable grip
Cons
Not the most budget-friendly
100% Daze Sunglasses
100% are known for their premium quality and reliability. The 100% Daze sunglasses are manufactured with an emphasis on lens quality.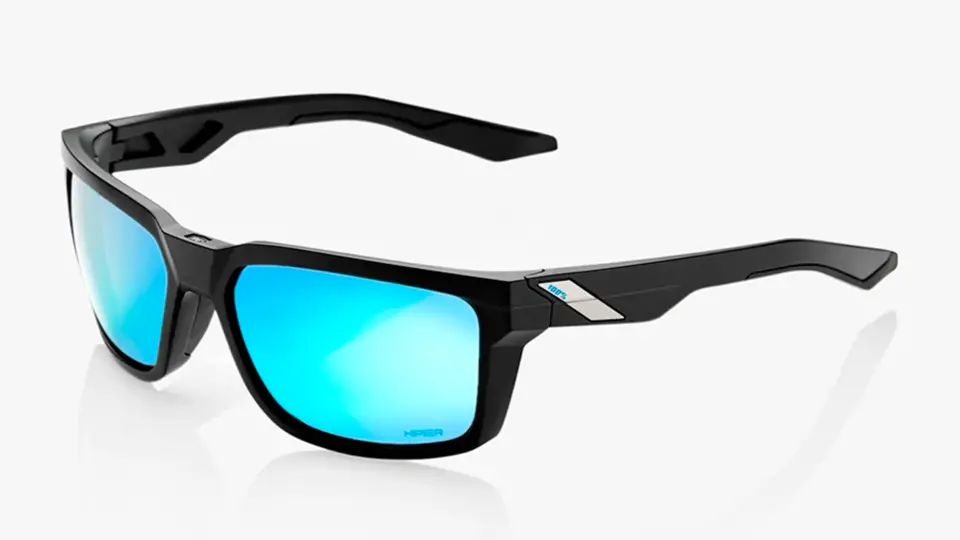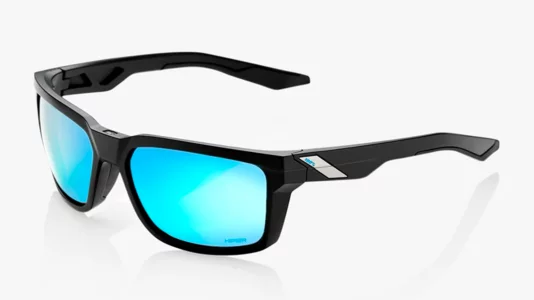 The lenses are built with outward curves, which makes them shatterproof and impact-resistant. The surface is treated to make it scratch-resistant and water-resistant. They also come in four different shades.
The frame is also equipped with a rubber-coated nose bridge and temple arms to prevent falling.
Here's our summary of the pros and cons of 100% Daze volleyball glasses:
Pros
Durable and resistant lenses
Excellent grip
Repels water and dirt
Cons
Under Armour Octane
Under Armour offers little to no debate when it comes to quality, and their Octane volleyball sunglasses are no exception.
These glasses offer everything you'd expect from volleyball sunglasses, UV protection, protection, sturdiness, and grip.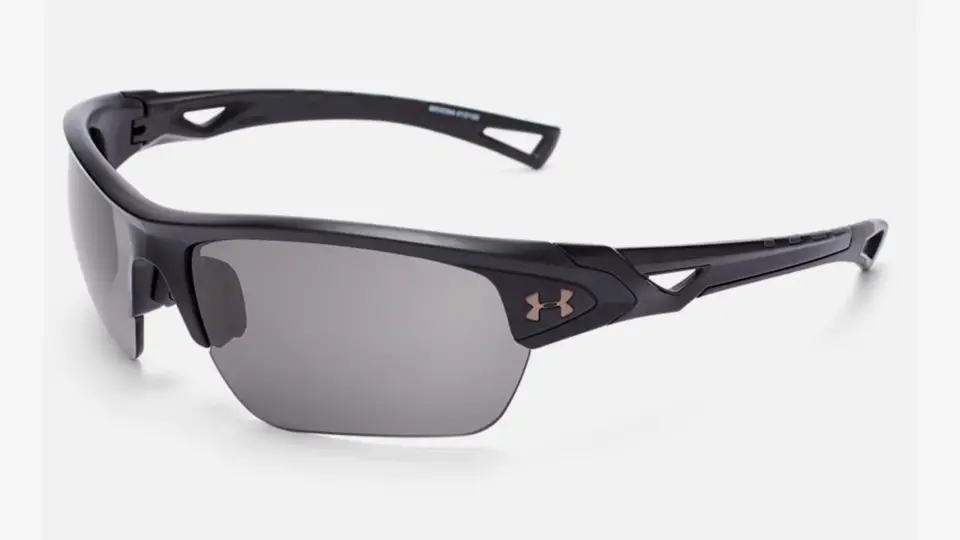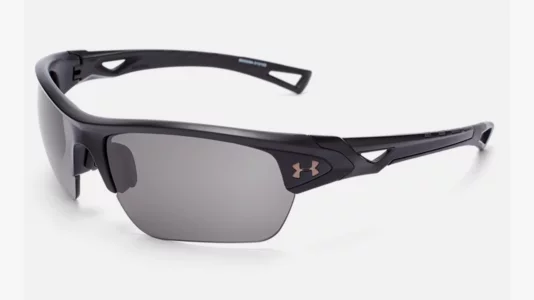 Additionally, they provide adjustable nose pads for an exact fit. This is great for fitness, but the mix between the semi-rimless frame and the adjustable nose pad could be a weak point.
Here's our summary of the pros and cons of Under Armour Octane volleyball glasses:
Pros
Blocks 100% of UVA, B, and C rays
Enhanced vision
Outstanding grip
Cons
Nose pad isn't the most durable
Bolle Python
These lightweight sports sunglasses are designed for protection and improved visibility. They offer 100% UV protection, polarized lenses, and enhanced contrast on water.
The framework is of good quality and the nose bridge and temple areas are covered with grippy rubber for that snug fit.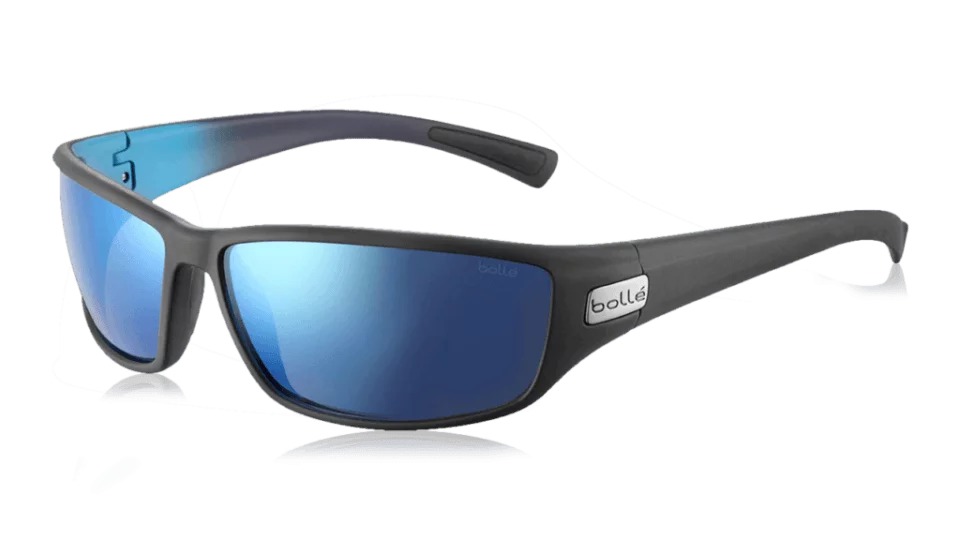 Bolle Python glasses offer four different shades for your convenience. They also come with a two-year warranty.
Here's our summary of the pros and cons of Bolle Python volleyball glasses:
Pros
Superior eye protection
Great design
Anti-glare lenses
Cons
The frame isn't impact-resistant
Final Thoughts
With varying degrees, each one of the above-listed volleyball glasses offers great eye protection from sunlight, reflections, water, and dirt.
They also have the sturdy build required to absorb shocks that may result from sudden ball hits or accidental teammate bumps.
Having that mentioned, it goes without saying that volleyball glasses do exactly as advertised, they enhance your vision and allow you to reach your peak performance while protecting your eyes.
One pair we hadn't mentioned up until now and is usually associated with other sports e.g. baseball, or cycling; is the Oakley Radar EV Path. See our review of these glasses here. The Radar EV Path can also be great volleyball sunglasses.
However, it's very important to do your research and not fall into the trap of purchasing a cheap product that seems to match up with its expensive peers and do it all.