Looking for the perfect shooting glasses or sunglasses for your next session doesn't have to be a bothersome task.
While there are numerous brands to consider, we believe one of the best to consider is the Wiley X Guard Advanced.
To get the most out of your purchase, you should consider your needs from a shooting glass such as tint color and material.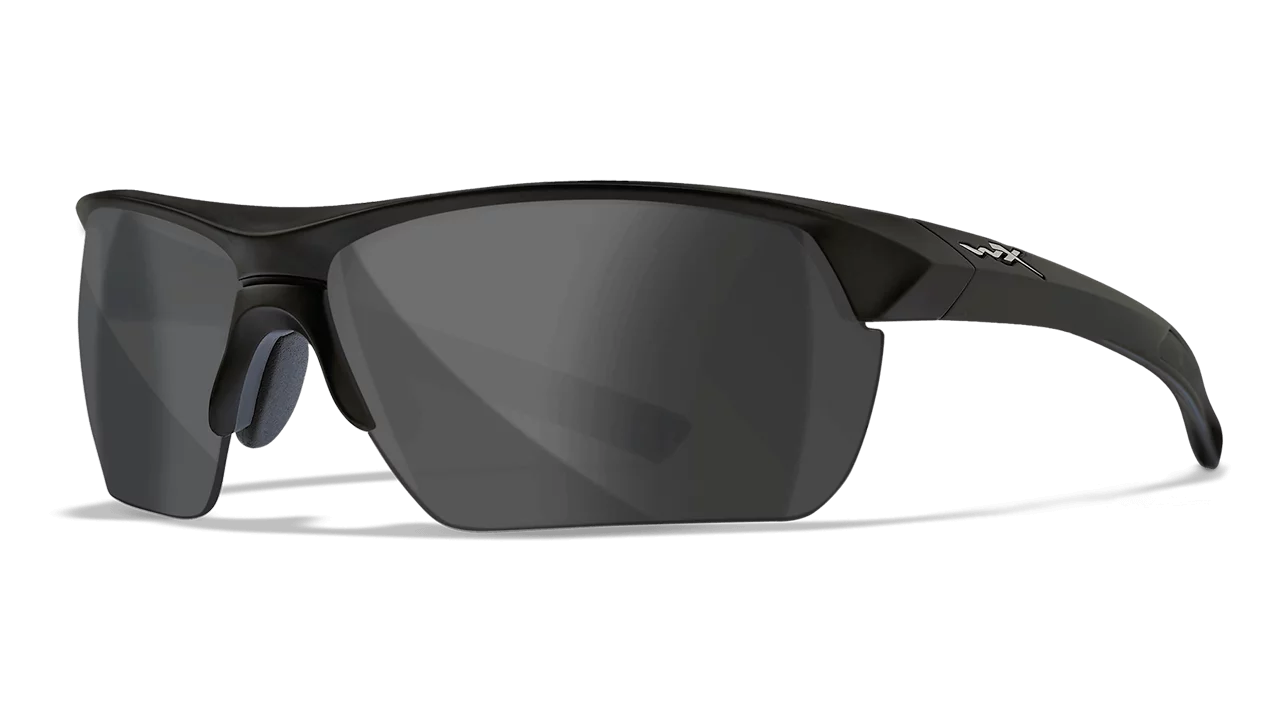 Stick around to know more about the Wiley X Guard in our in-depth review and comparison between another well-known brand, Aegis Arc.
Wiley X Guard Advanced
Whether you're going to a shooting competition or enjoy shooting at your leisure, picking the right shooting glasses is crucial.
You might not want to pick weak, lesser-known brands, otherwise, you risk causing heavy damage to your eyes.
The Wiley X Guard is considerably one of the best options out there. The shooting sunglasses are composed of a durable material known as, Shatterproof Selenite. In other words, it's made of polycarbonate.
You might have little to worry about in terms of breakage.
The Wiley X Guard is approved by ballistic, US Federal OSHA, high speed at temperature extremes, and high mass impact standards put forth by the US government.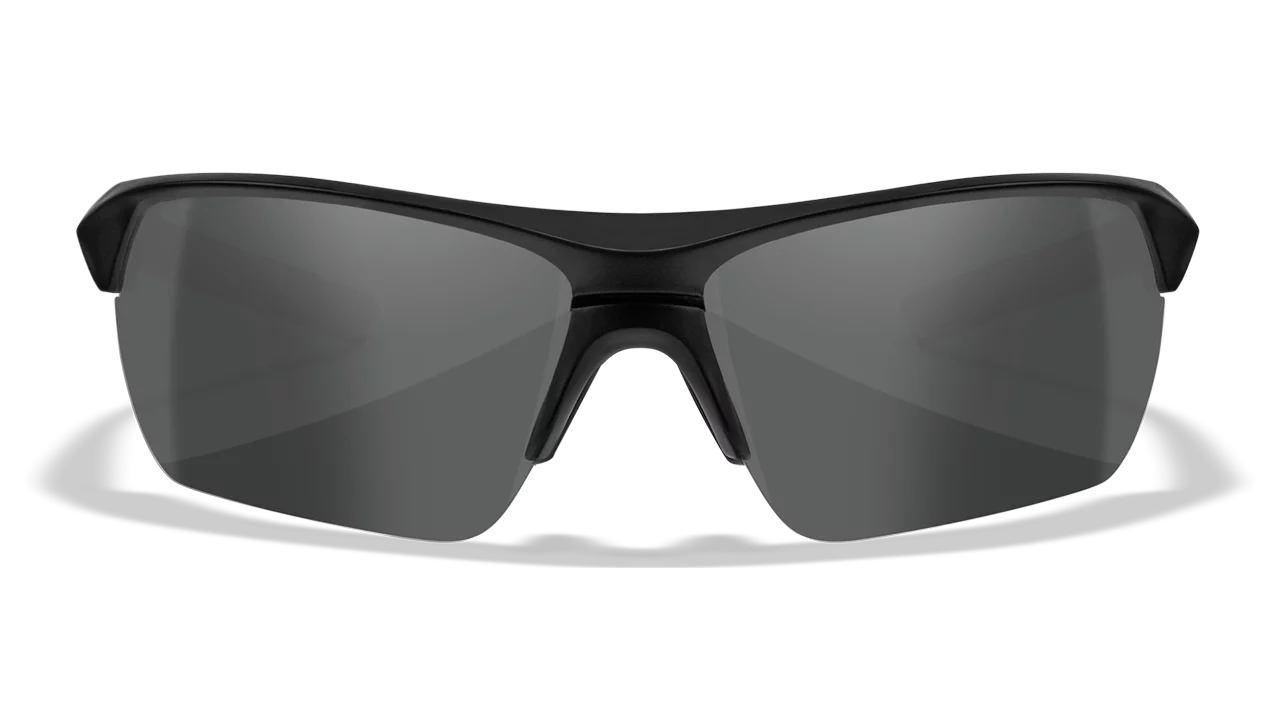 The shooting glasses are also scratch-resistant with their T-Shell coating technology. Any dirt flying around or ricocheting bullets are no match for the Wiley X Guard's frame.
Apart from its high-strength material, you can count on the Wiley X Guard to shield you from any incoming glaring sunlight. The shooting sunglasses can provide you with 100% protection from UVA and UVB rays.
If you want to avoid irritating tunnel visions, the Wiley X Guard's frame might help out. It's equipped with a 90-degree Wrapback.
Wearing your shooting sunglasses too much can put a strain on your nose bridge area. The Wiley X Guard has a comfort-fit nose piece that could cater to any nose.
Moving on to tint color, if you're picking out shooting sunglasses for a competition, you might want to opt for purple, yellow, and orange. That being so, you don't always have to restrict yourself to these colors.
We recommend picking out the one that would be most comfortable to use. In the Wiley X Guard's case, a black tint might be an option to consider.
Black tinted shooting glasses will give you a better image in a sunny setting.
Pros
Made with highly durable material.
Tinted for UV protection.
Comfort-fit nose piece.
90-degree Wrapback.
Approved by several US government standards.
It can use a PTX prescription insert.


Cons
The nose piece can be loose.
Might be pricey.


Wiley X Guard Advanced vs. Aegis Arc II Shooting Glasses
Looking into other shooting glasses, you may also want to consider the Aegis Arc II. These shooting glasses come in clear lenses, rather than Wiley X Guard's black tint.
The clear lenses will allow for better visibility, especially in darker conditions. That being said, the Aegis Arc II's lenses might also prove to be too large, according to some users.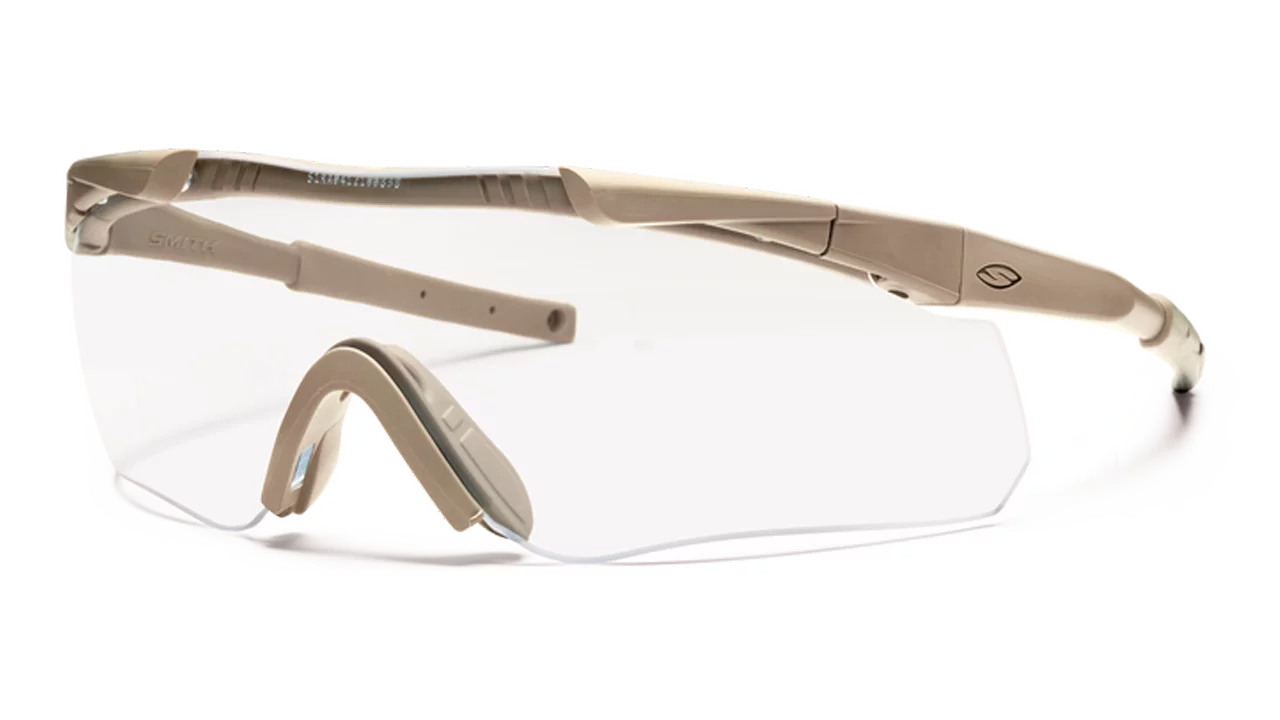 Overall, we'd recommend the Wiley X Guard over the Aegis Arc II since they'll provide you with better protection, which should be your number one priority.
To Conclude
To view some other great options for outdoorsmen check out our review on the best fishing sunglasses as well.
Shooting sunglasses can easily make or break your game. This is why picking the right one is so important. The Wiley X Guard Advanced will give you top-tier eye protection.
It'll fulfill most, if not all, of your shooting sunglasses needs with its sturdy material and tinted lenses. Nevertheless, we hope you're able to choose the best shooting glasses for your preferences.