As a brand name, 'Speedo' is now synonymous with high-quality swimwear and accessories. One high-rated accessory is their swimming goggles, including the Speedo Speed Socket 2.0.
These goggles feature a more innovative design than previous models. Yet, they still come with the comfortable fit we've come to associate with the Speedo name.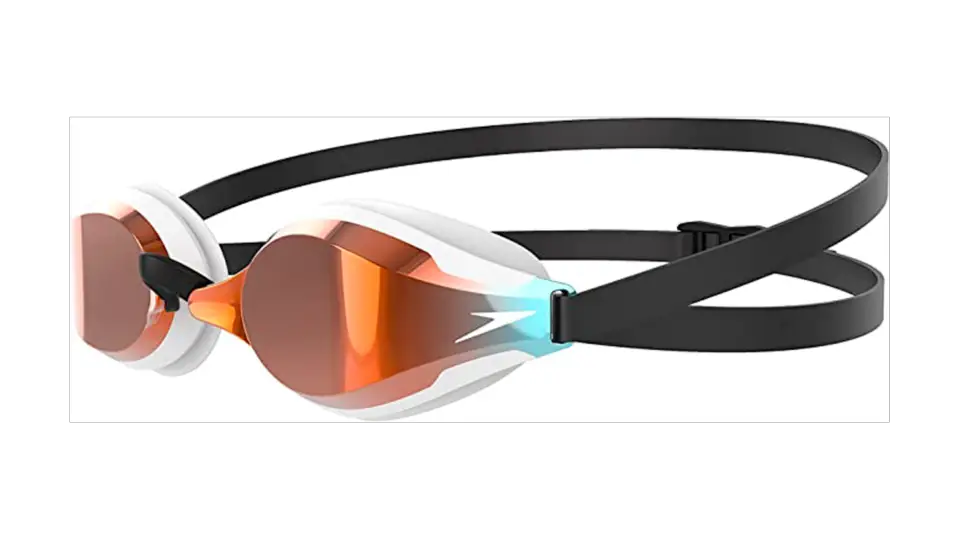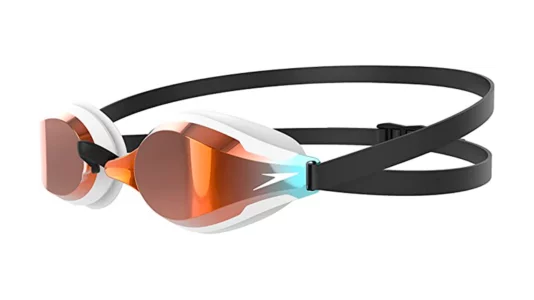 Whether you swim competitively or prefer doing laps at your local pool at the Y, this product review is for you!
Let's dive in.
Speedo Speed Socket 2.0: Best Features
Here's a detailed look at some of the Speed Socket 2.0's best features.
Material
The Speedo Speed Socket 2.0 swimming goggles are latex-free and hypo-allergenic. As a result, they're perfect and safe to use with all skin types.
The double straps are made of silicone, which is more durable than rubber. Plus, silicone is less prone to damage due to prolonged exposure to chlorine and saltwater.
Not to mention, it's much better at handling the wear and tear of constant use.
Fit
Almost every swimmer who has tried the Speedo Speed Socket 2.0 is pleasantly surprised. They're reminded just how good a comfortable pair of swimming google can feel both in and out of the water.
Another great feature is the unique design of the rubberized gasket. It's made to complement the overall curve of the lens for added comfort and convenience.
It's made to keep water out of your eyes effectively. However, silicone material tends to feel stiff and slightly uncomfortable after a while.
Lenses
The polycarbonate lenses on these goggles are one of its best features.
Polycarbonate is more impact-resistant despite being thinner and more lightweight than regular plastic. As a result, these goggles will have no problem handling pretty much anything you throw at it.
We like that they're mirrored, thus effectively reducing the amount of glare from the sun and water. They're also better for indoor pools or when light conditions are dim.
In addition, they're designed to provide a clear, unblemished view of your surroundings. In fact, the 2.0 offers a more expansive peripheral view rarely found on swimming goggles.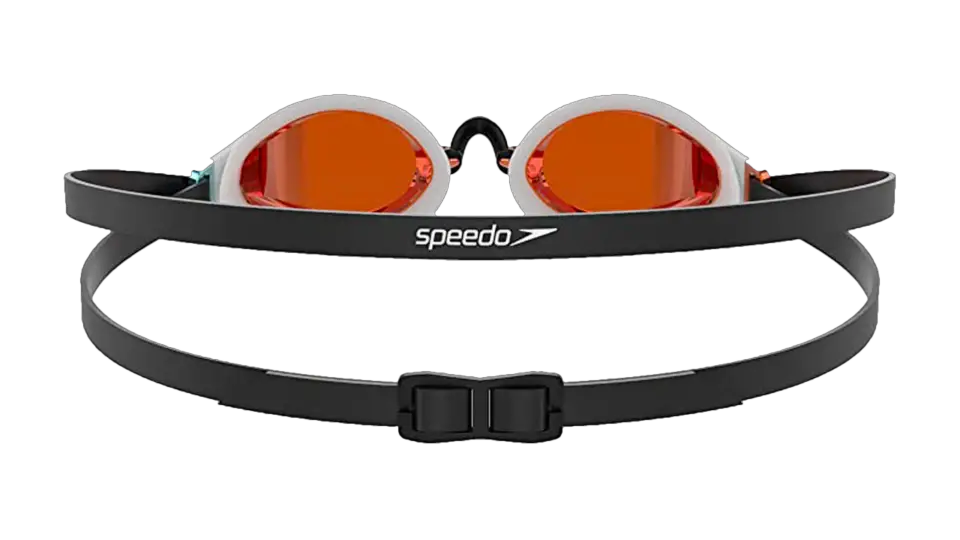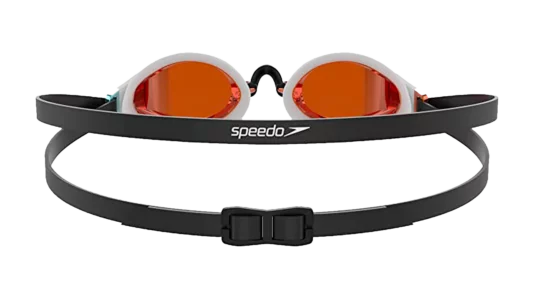 Another plus is that the lenses offer UV protection and an anti-fog layer. That said, the anti-fog feature didn't last as long as we would've liked, even when we used Speedo's anti-fog solution.
Nose Bridges
One of the things we love about the Speedo Speed Socket 2.0 is the customization feature. These swimming goggles come with three nose bridges. So, swimmers with narrow or wide nose bridges can now enjoy a pair of goggles tailored just for them.
The one drawback is that Speedo doesn't offer replacements. So, if the bridge breaks or gets lost, your only option is to buy a new pair of goggles.
Speed Socket 2.0 vs. Vanquisher 2.0: A Brief Overview
With these two, Speedo has managed to create two world-class, high-performance swimming goggles.
At first glance, they appear to have a similar slim profile and sleek, aerodynamic design. They also share many of the same features, such as mirrored lenses, and silicone gasket seals.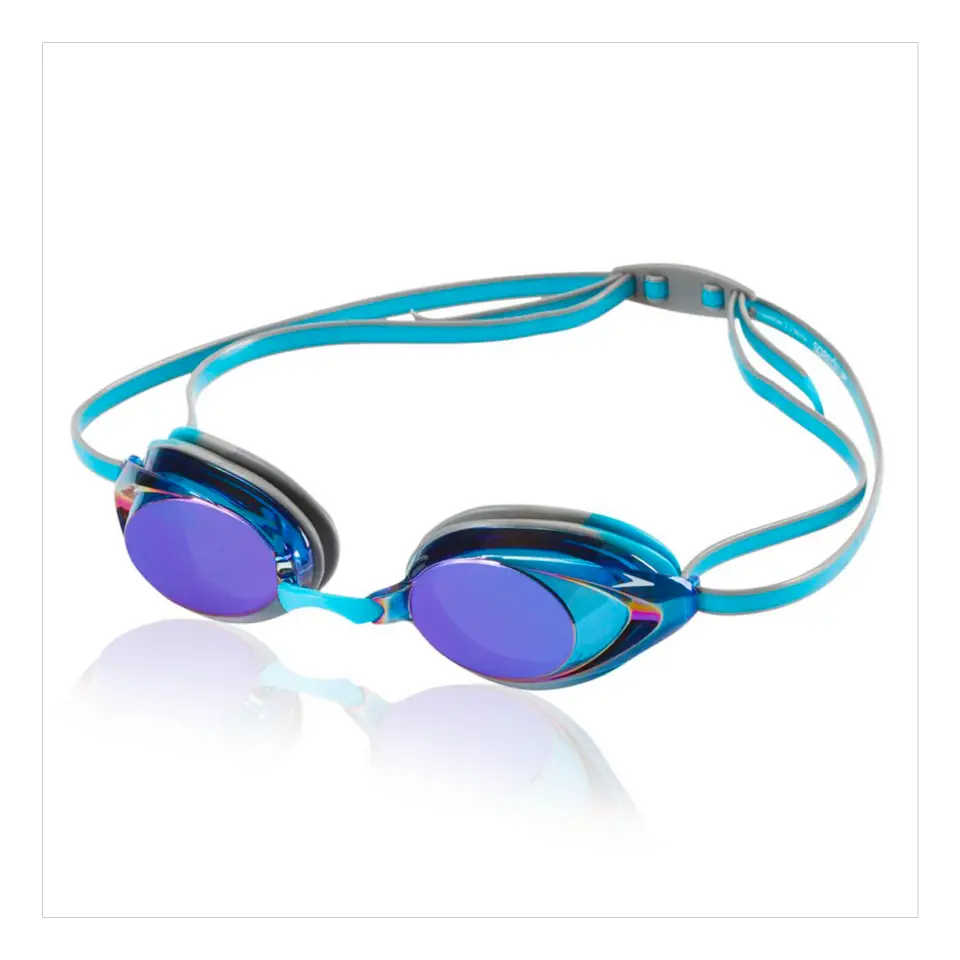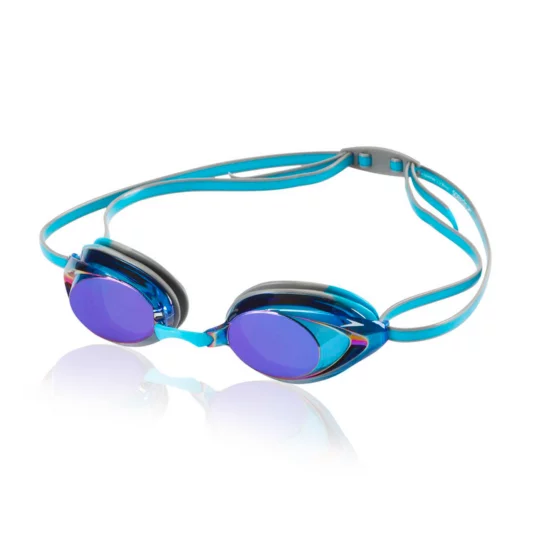 Yet, when you look closely and give each one a try, you'll start to notice a slight difference. For one, the Speed Socket 2.0 features a design better suited for competitive swimming.
Another advantage is the Socket 2.0's curved lenses. They offer a much wider panoramic view than the Vanquisher.
The feature that makes the Speedo Vanquisher Swim Goggles stand out is it comes with four, not three, nosepieces.
The Takeaway
The Speedo Speed Socket 2.0 has some of the most innovative features on the market. From its comfortable fit to its durable design, these swimming goggles are sure to impress both recreational and professional swimmers alike.
For shades to wear pre-swim and post-swim view some of the sun and sand-worthy shades from our best beach volleyball sunglasses review.