Sunglasses are especially important for many outdoor sports but are extremely important for baseball. A good pair of shades not only help shield your eyes from harmful sun rays but also help improve your game.
We will break down the most important features of a good pair of baseball sunglasses, what to look for, and offer up a few suggestions so you can choose the best baseball sunglasses. Let's dig in.
Picking Baseball Sunglasses Lenses
The most important feature of baseball sunglasses is the lenses. Besides being able to filter the sun's dangerous rays, lenses make it easier to see the baseball and prevent glare. A high-contrast lens makes the game a lot easier to follow.
Most baseball sunglasses come with contrast-enhancing lens technology. This makes it easier for you to track a fly ball, and perceive incoming pitches. You can also more easily review the speed of ground balls, thus elevating your in-game performance.
A good pair of baseball sunglasses should be able to do the number one thing they are intended to do; protect your eyes from the sun. This is why we recommend lenses with UVA and UVB protective coatings like Oakley's Performance Shield lenses that come standard on the Oakley Radar EV Path (read our review).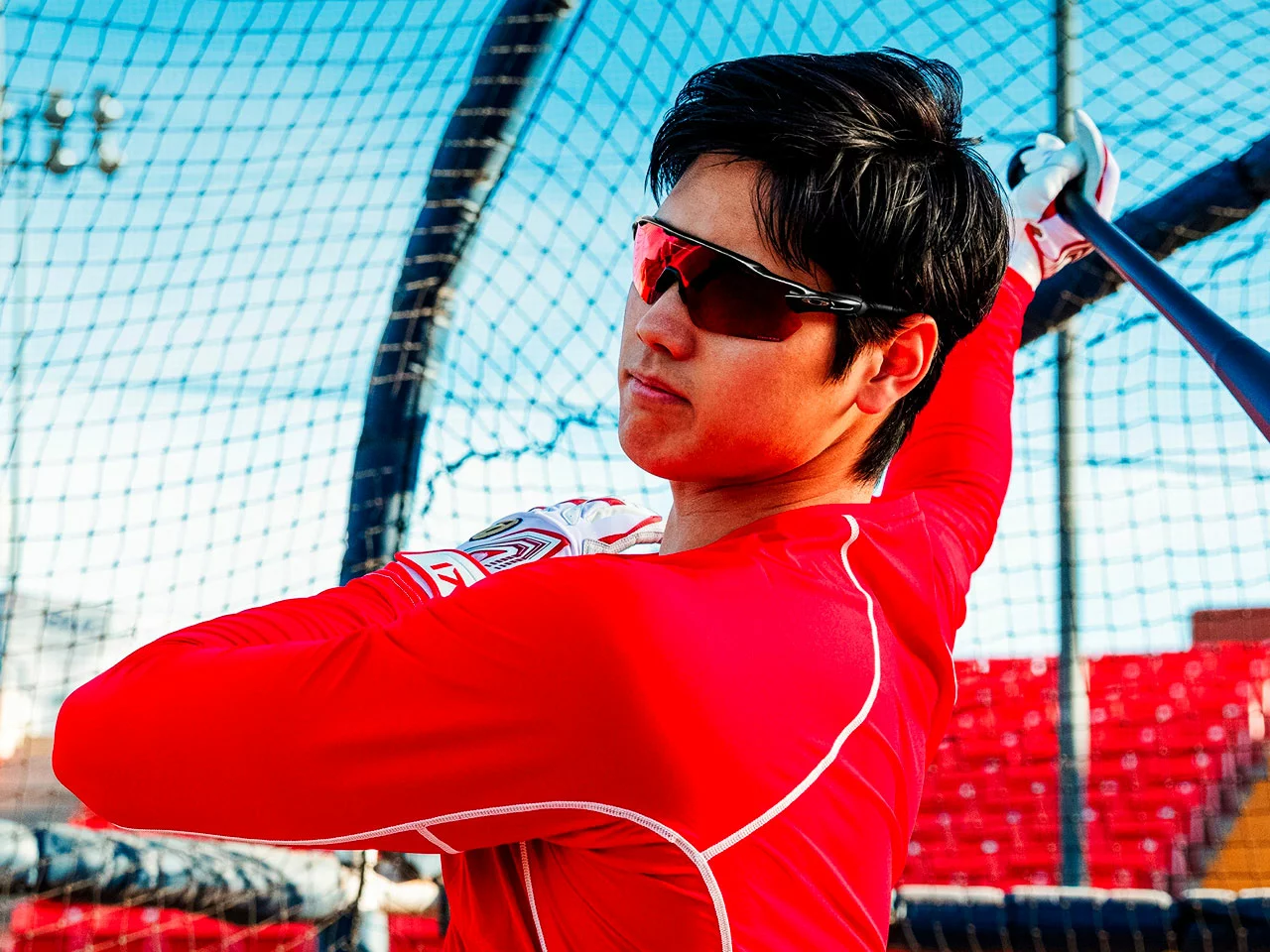 The world's best baseball players are well aware of the importance of quality protective lenses. Baseball sunglasses lenses should be flexible, lightweight, and shatter and impact resistant.
In addition to being lightweight, baseball sunglasses should also offer protection from water, dirt, sweat, and fog. Lastly, lenses should be durable and scratch-resistant. When you are out there giving 100% you need a pair of glasses that will keep up with you.
A great pair of glasses that checks all of these boxes is the Marucci Shield Performance Sunglasses. They feature a lens made specifically for on-field use The Marucci Shield lenses are produced by Carl Zeiss Vision and are engineered to enhance clarity, improve visibility, and balance color perception to create higher performance on-field vision.
Polycarbonate or similar material is ideal for the demands of baseball and offers many of the benefits stated above. If you want the best protection, stick to 3mm or thinner polycarbonate lenses. Thicker lenses aren't as strong or flexible and may result in a higher risk of breaking.
The best baseball sunglasses will not only protect your eyes from harmful rays but will also look great. Baseball sunglasses should provide UV protection and clear vision. Look for HD polarized lenses as they can filter up to 99% of sunlight.
If you are looking for the best baseball sunglasses, choose the ones with high-quality lenses that are polarized. Polarized are also the best choice for night games
As a bonus feature, many sunglasses manufacturers offer frames with interchangeable lenses. With this added feature you can change your glasses lenses to accommodate any weather and lighting situation.
What TO Look FOr When Picking Baseball Sunglasses Lens Color
Dark lenses can make it hard to track the baseball, preventing you from catching a fly ball, or fielding a grounder. They can also cause shadows on the field, which can make tracking very difficult.
The lenses are the most important aspect of baseball sunglasses. Choose a pair that has a green or orange tint for outfield positions. Using a green or orange lens can help you recognize a fly ball. This will reduce the risk of missing a fielding attempt.
Additionally, orange lenses will help you track a ball in the burning sun.
Black and gray lenses are great for the infield. The classic lens color, gray, is also best for sunny days.
Some players prefer a yellow lens for clarity when the light is low. In such situations, you should choose a pair of sunglasses with interchangeable lenses like the Tifosi Sledge Lite Custom Sunglasses.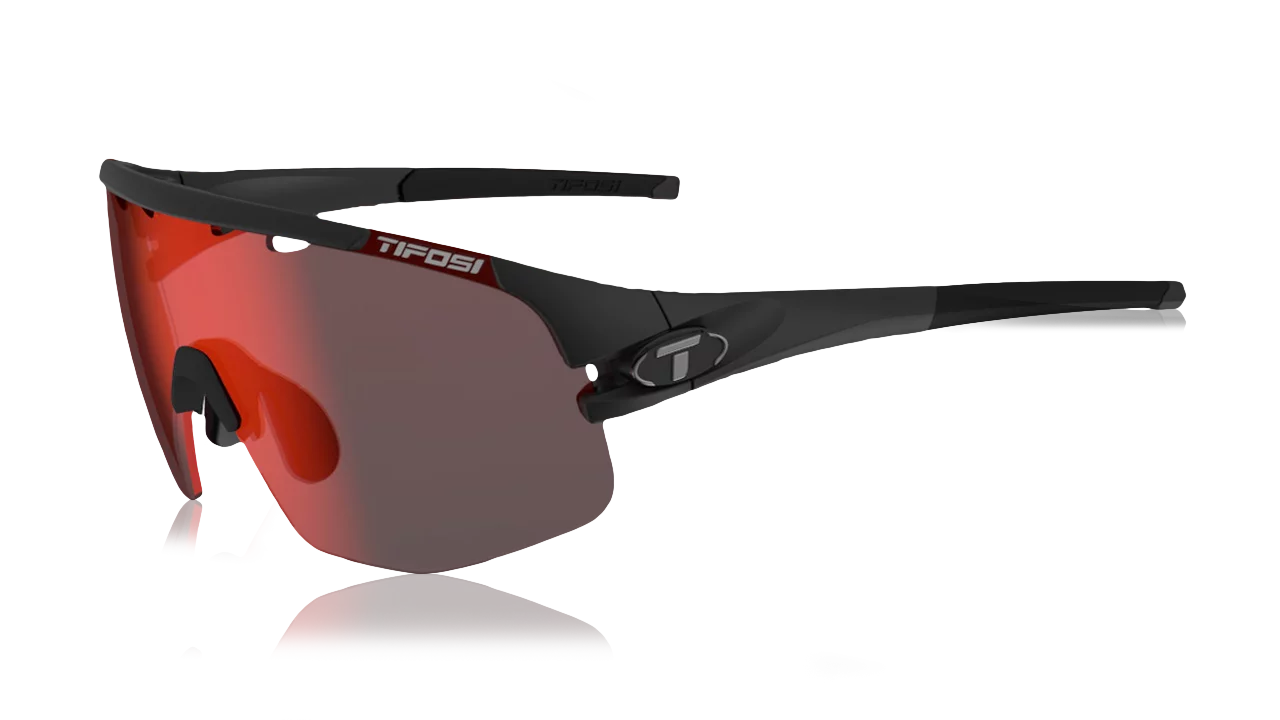 Consider a mirror lens for their glare fighting abilities but know that while they are a great look, they are not absolutely necessary.
Additional Baseball Sunglasses Features to Look Out For
Let's take a look at some of the other features that baseball sunglasses should have.
It is important to remember that the design of baseball sunglasses should complement your baseball hat and helmet, so choose ones that fit comfortably. Be aware of the length of temple arms as certain models may interfere with your ball cap or helmet.
In addition to lenses and lens colors, there should also be important considerations made for comfort. Be on the lookout for non-slip silicone nose pieces and ear socks as well as a lightweight yet durable frame.
Oakley's Flak 2.0 XL Sunglasses feature comfortable ear socks and nose pads for increased comfort and performance, and they won't slip off your face.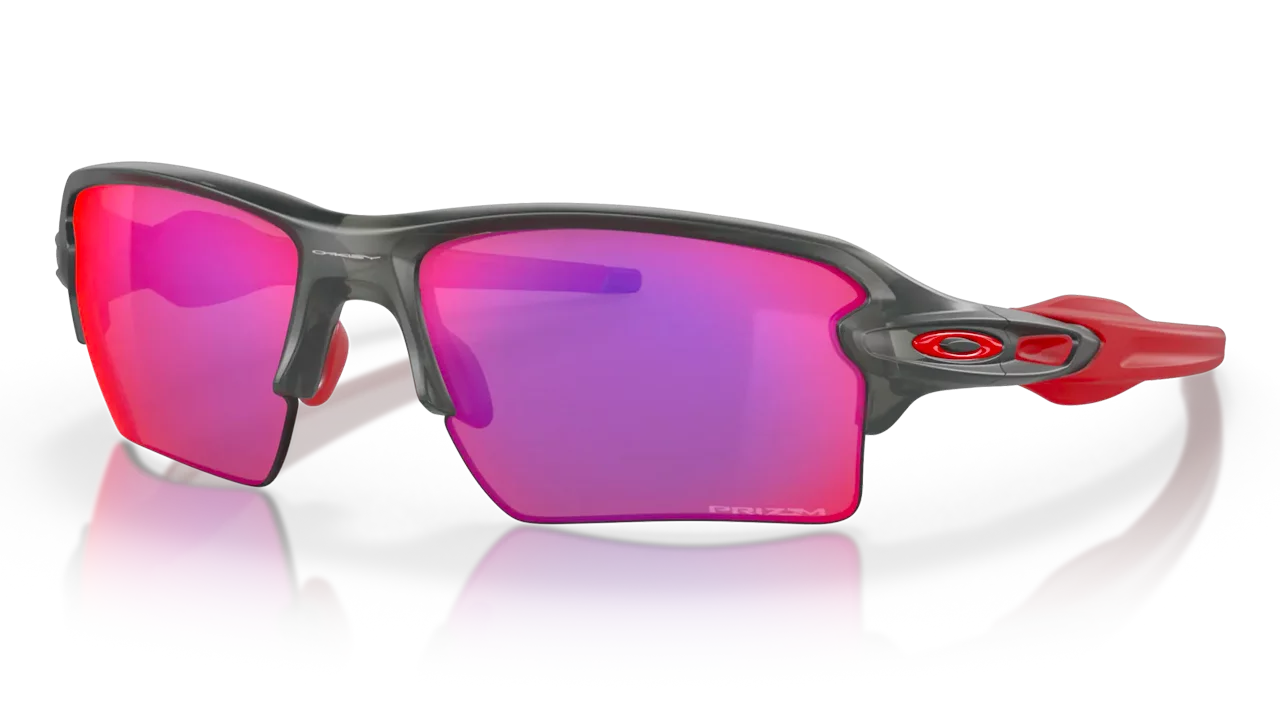 Baseball sunglasses should fit snugly and have a wraparound design. They should allow you to tuck the temple arms under your hat or helmet.
Ensure that your frames are made of the best materials available, and they should meet ASTM standards like the Tifosi Aethon Sunglasses. In addition to being stylish, a high-quality baseball sunglass frame will also meet the demands of the sport, including errant balls and the possibility of high-speed impacts.
Baseball sunglasses frames should be wide and lightweight. They should grip the nose pad and temples tightly. Make sure that the sunglasses you choose fit tightly and won't fly off during the game. If they do, then you'll have a hard time seeing the diamond.
The 100% S3 Sunglasses are a great choice of baseball sunglasses. The lightweight frames make them feel weightless while wearing, and the soft rubber temple tips reduce rubbing. The lenses are multi-layered and available in clear or mirrored to reduce glare.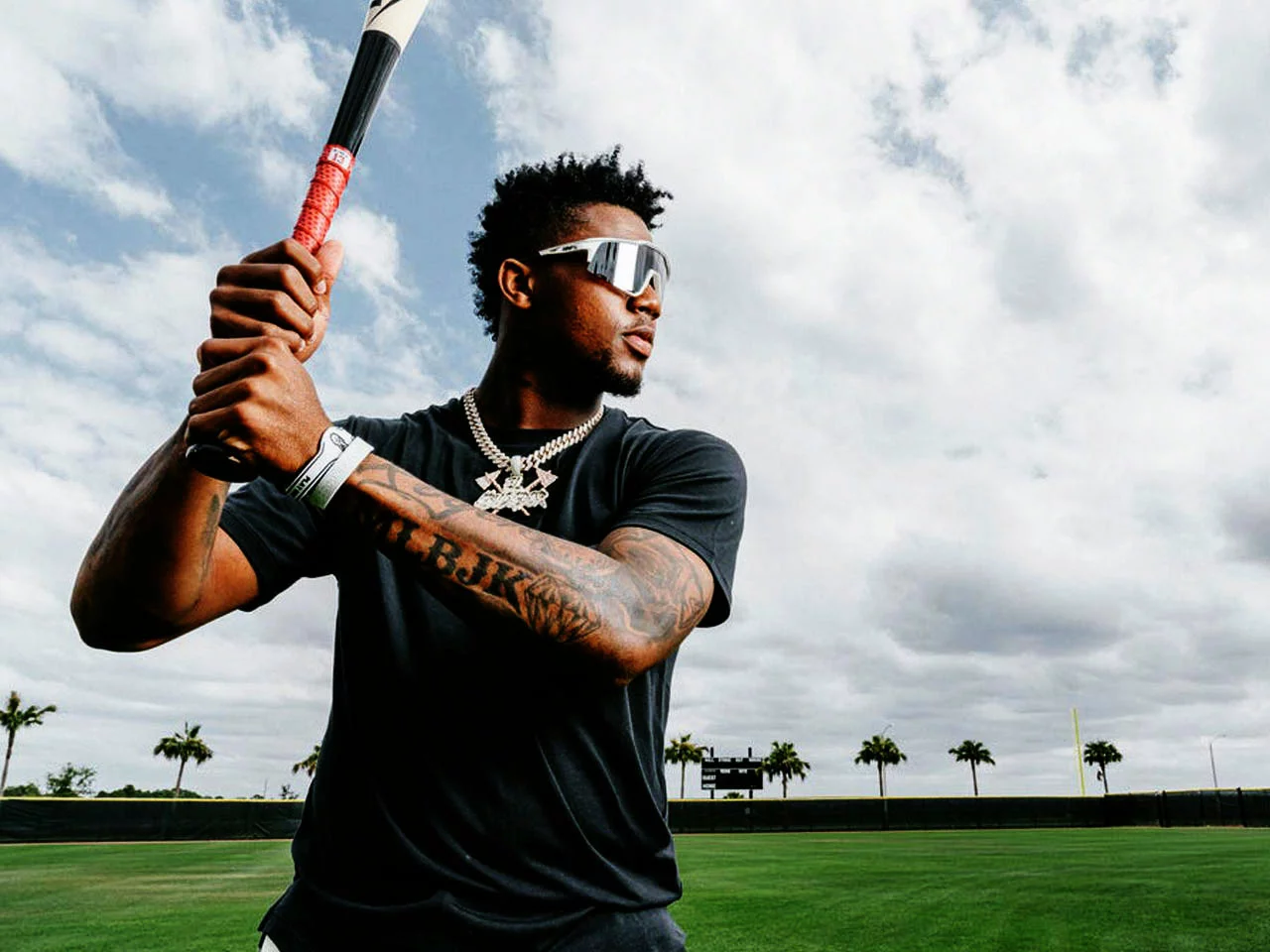 A good pair of baseball sunglasses will fit your face comfortably. Otherwise, they could fall off and prevent you from making a play or could get damaged. A rimless frame will also prevent obstructions.
Unlike ordinary glasses, baseball glasses should be durable enough to withstand big impacts and heavy use and abuse.
A good pair will have a frame that is flexible and not flimsy.
A durable baseball sunglass is more likely to last longer and stand up to the day-to-day beatings of the sport.
The right baseball sunglasses should be comfortable and protect your eyes.
The perfect pair of sunglasses should be durable and able to withstand the impact of baseballs.
If you are worried about losing your glasses, you should consider buying an Oakley leash kit or the Chums Silicone Switchback glasses retainers.