CCM Hockey and Revision Military got together to create the amazing CCM VR24 Hockey Visor. This visor is a leader when it comes to protective gear. Its patented technology optimizes performance and allows for optimal vision.
We know the importance of clear, unobstructed viewing when you're out on the ice. That's why we decided to check out the CCM VR24 Visor everyone's been raving about.
Its high-quality, top-of-the-line features have made it a hit with many hockey players. When we tried it ourselves, we quickly found out why.
Take a look below at some of this visor's most prominent features.
Hockey coaches want one thing from their players: superior vision. Unfortunately, that can be difficult to come by out on the ice.
This is where hockey visors come in. Like basketball face masks, they help protect players. At the same time, they boost their vision and, ultimately, their performance.
Keep reading to see why the CCM VR24 has become one of the most popular visors currently on the market.
Assembly
We found assembling and mounting the CCM VR24 Visor on various helmets pretty straightforward. Its high-quality materials and two-point mounting made it easy. The release system is also hassle-free, for maximum efficiency when you're on the ice.
Plus, it comes with all the necessary hardware, which include the following:
2 spacers
2 metal brackets
4 visor screws
Durability
Revision Military is known for its high-performance protective eyewear and state-of-the-art head systems. So, it's no surprise they'd bring that same technology when collaborating with CCM Hockey.
That's why they made the CCM VR24 using impact-resistant, military-grade polycarbonate. As a result, it's designed to withstand all the rigors of being in the rink, no matter what.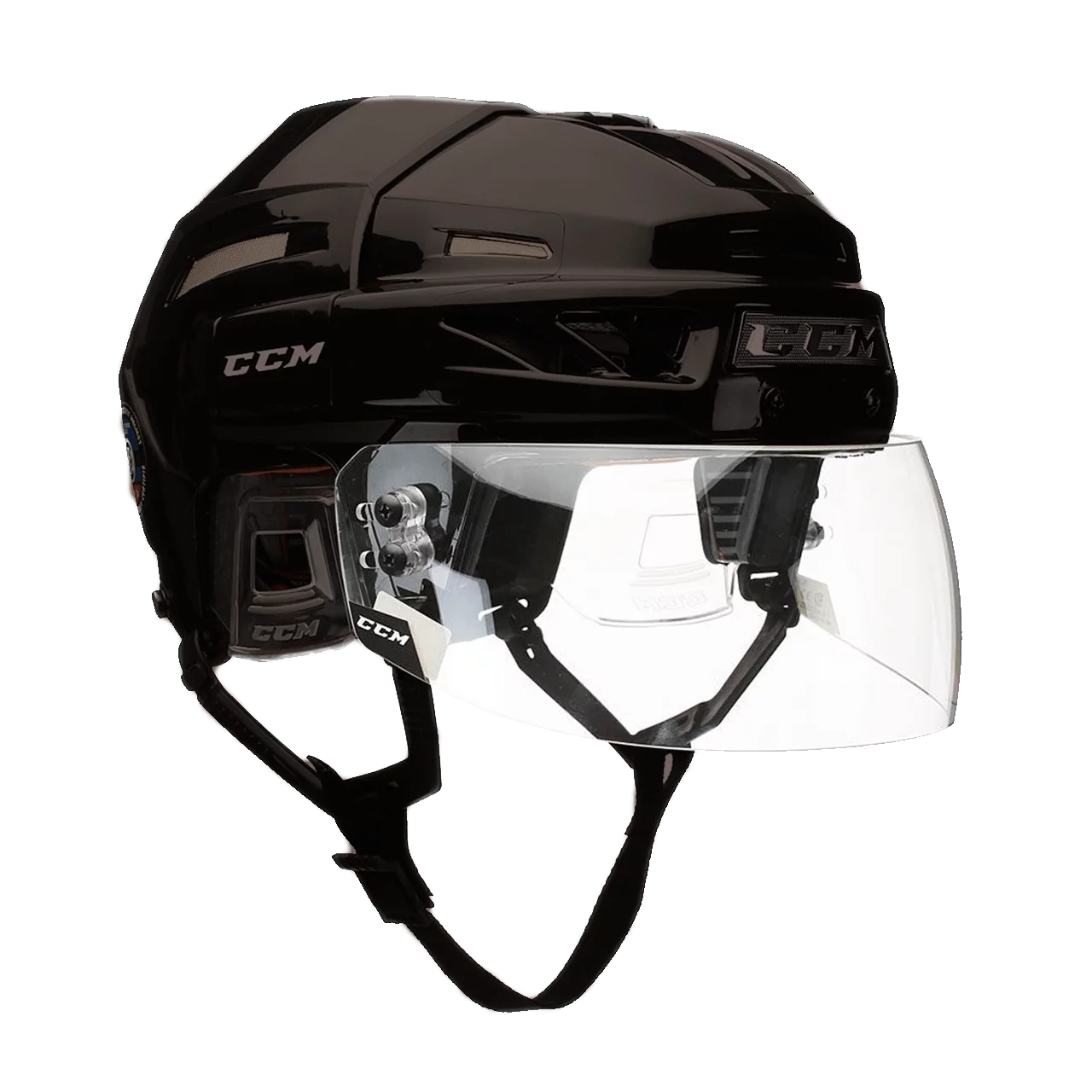 The CCM VR24 Visor features an innovative and practical anti-scratch layer. This high-tech feature is designed to boost the visor's efficiency and maintain durability.
Moreover, with this anti-scratch design, your visor can handle harsh conditions without showing signs of damage or cracks. So, whether you're in an arena or on a frozen pond, you get the same durability and resilience.
Optical Accuracy
Another feature we like is the patented coating system on these visors. It's a unique protective system that keeps the visors dry and free of fog and moisture the entire time you're playing.
The best part is you won't need to use fog cleaners like you would with other visors. It saves you both time and money!
Better still, the visor offers the ultimate distortion-free clarity that runs from edge to edge. As a result, you can enjoy a better and more enhanced panoramic viewing. Thanks to the CCM VR24, gone are the days of worrying about blurriness or distortions.
CCM VR24 vs. Alkali Zenith: A Quick Overview
These are considered two top names in the world of protective eyewear and sports gear. The CCM and the Alkali Zenith Hockey Helmet Visor are made from high-quality materials using cutting-edge technology.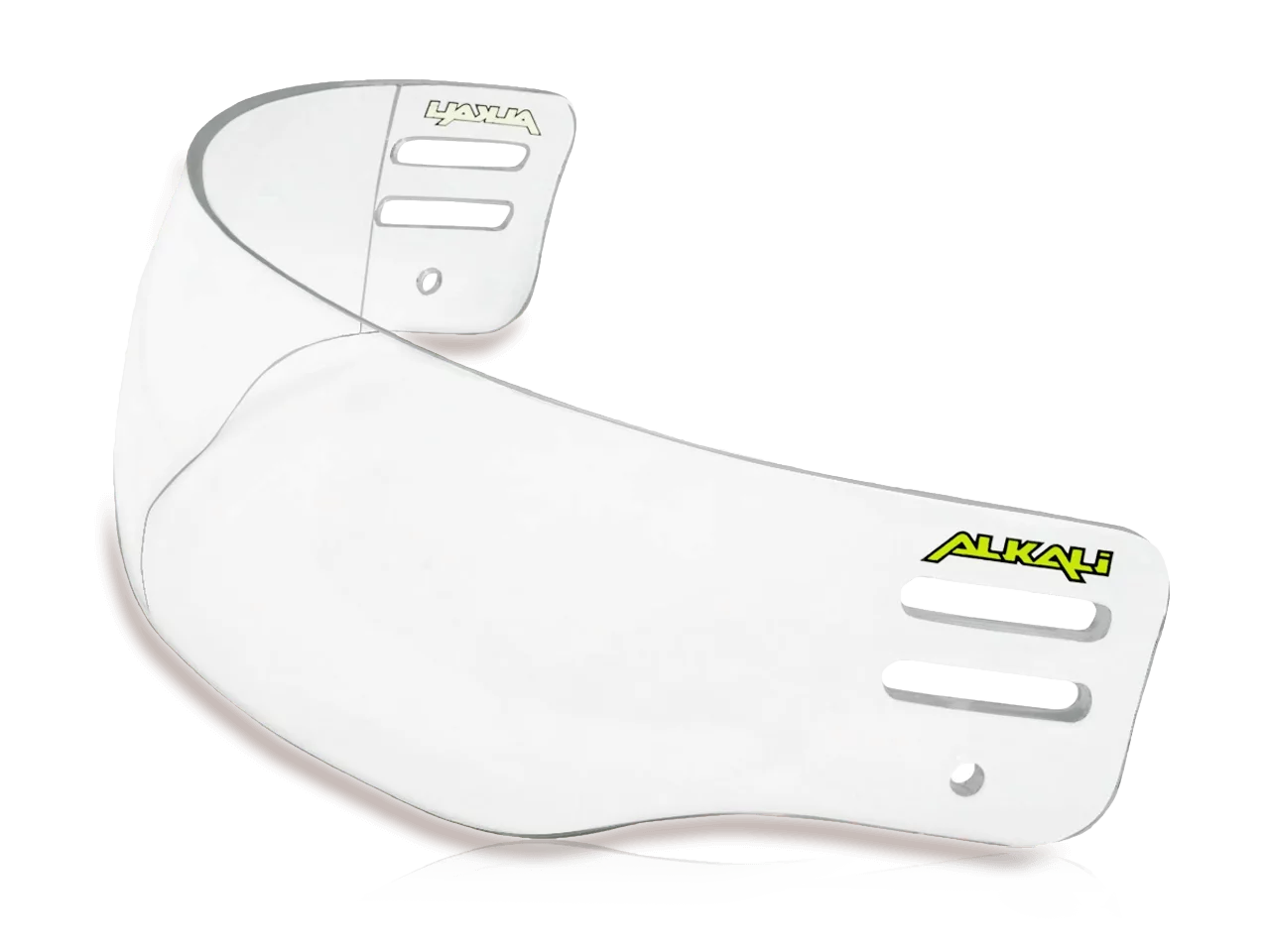 Yet, there are slight differences that make each one stand out from the competition.
First off, the Alkali Zenith stands at a little less than three inches at its tallest point in the middle. The CCM, however, is about three and a half inches tall.
Another visible difference is that the Alkali Zenith features a straight-cut profile. It's a unique feature design that maintains a player's low profile and boosts visibility.
The Verdict
Merge the technologies of Revision Military with the unique concepts of CCM Hockey, and you get a remarkable product! The CCM VR24 Visor is well-designed and offers plenty of unique features.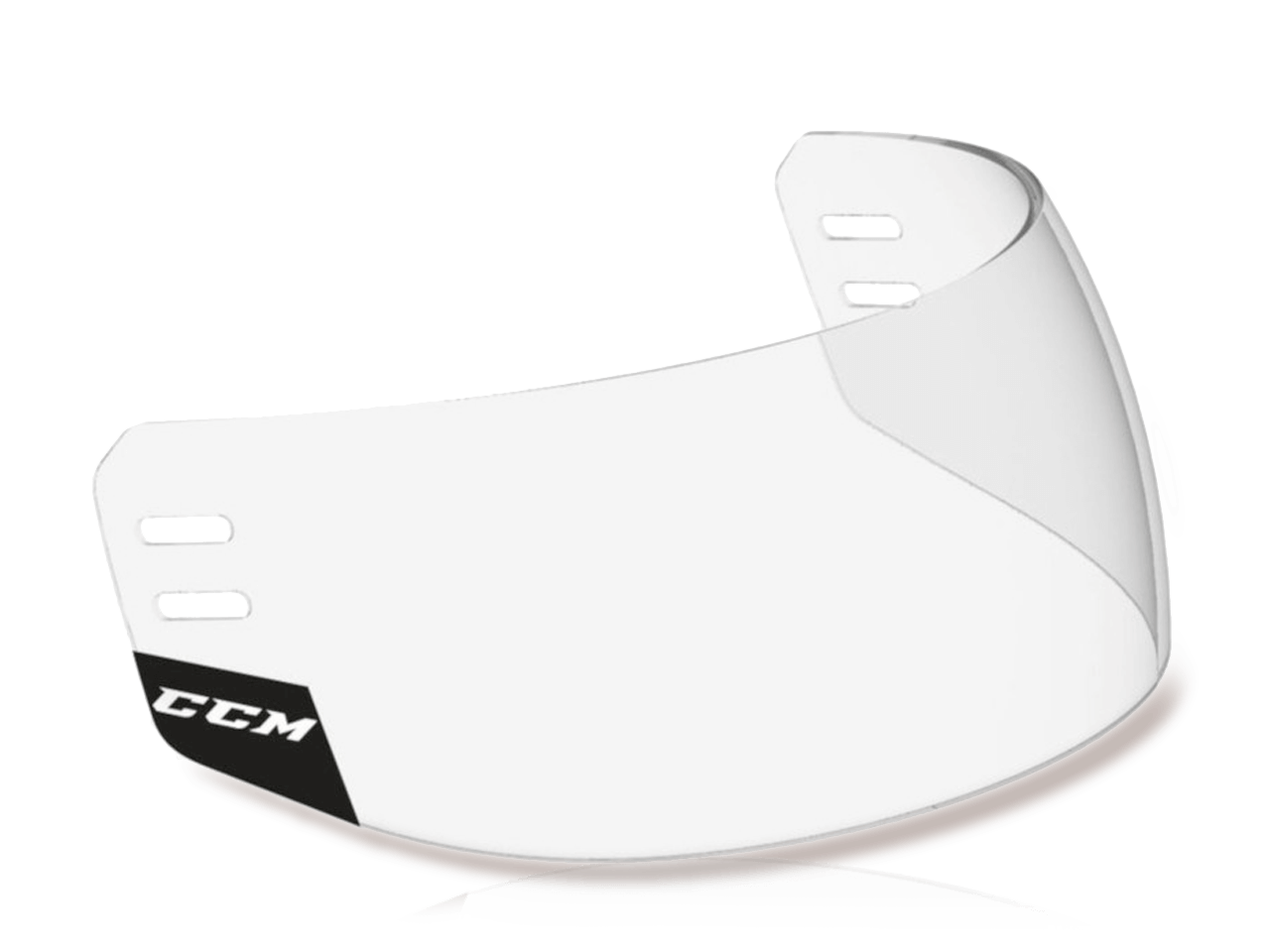 When combined, these features provide the ultimate in protective sports gear. They also ensure unobstructed vision for the entire length of the game.